It's a wonderful day today – the Literary world is buzzing on social media with Publication Day congratulation posts. There's nothing more wonderful than an Autumn chill on the air and a brand new book to read. However it's also an incredibly scary day for many given the global pandemic and the delay in publications that has been the result. It means that almost 600 books are being published today, on the 3rd September 2020, an increase of around a third compared to this time last year.
So! In celebration of all the fantastic authors that have worked tirelessly to bring us some incredible publications, I thought I would share a few of my favourites that are being published today..
Our Story by Miranda Dickinson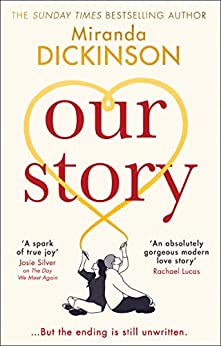 Miranda Dickinson is one of my favourite authors. You may think I have many, but I don't. There's a select few that are true favourites – but many that I adore as well! I haven't actually read Our Story. But I have read Miranda's other books and I have ordered this one to get stuck in as soon as possible. You can read my thoughts on Miranda's book 'The Day We Meet Again' here. I'll be sure to review Our Story when it arrives!
The Life We Almost Had by Amelia Henley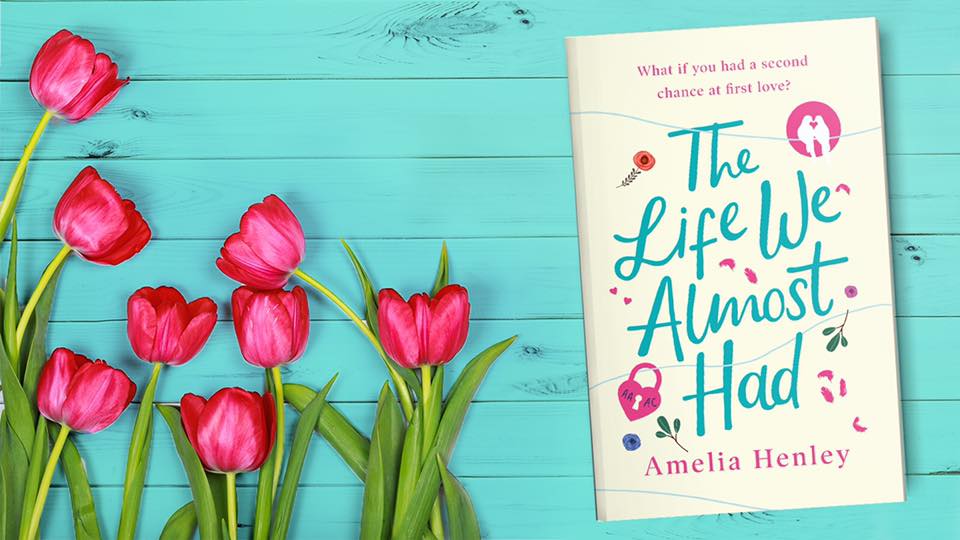 One of my top five books of 2020 – this is truly heart-breaking and wonderful and so incredible that I haven't stopped talking about it. Paperback publication day is today – you might have already seen this one out in E-book before today.
It's no secret that Amelia Henley is the new pen name of Louise Jensen. Louise has stepped sideways from her usual genre of writing Psychological Thrillers into the world of Romance with this Women's fiction debut. And what a treat it is. I was worried, I won't lie, I even delayed reading this for a little while because I absolutely adore Louise's writing but embarking on a new genre is big especially for an author who is so well known for her gift of writing an epic thriller. I didn't need to worry. This book was a five star read almost instantly. It had everything you'd look for in a contemporary love story and more – because it had the benefit of Louise's extensive experience whilst also at the same time becoming almost a genre of its own…
I can never fully do this book justice in a short review and I won't attempt to, it's just not always possible to convey how incredible a book is without you reading it yourself to understand. But what I will say is that this is a rare treat. A beautiful debut novel but from someone who is incredibly experienced and talented with words, who we know we already love from her existing genre. What could be more perfect? If a book makes your eyes sting it's a success!
We Are Family by Nicola Gill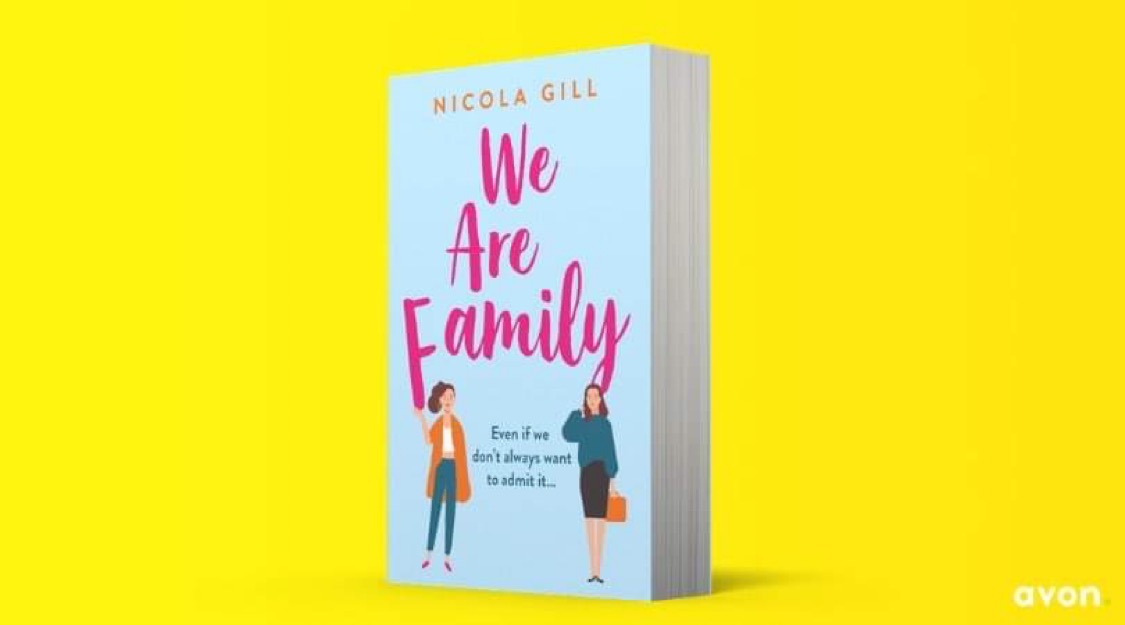 I read this recently prior to publication and thought it was just brilliant! Nicola Gill is the Author of The Neighbours, another fantastic book, and she just gets better with every book I think.
When I read The Neighbours by Nicola Gill I was hooked! Such a fantastic book and you can read my review here. But it is possible for Nicola Gill to get EVEN better so if you loved The Neighbours then you will adore We Are Family.
It was a slow start for me – but only for the first 10% and then I was hooked just like before. I was getting strong Fleabag vibes throughout with a hint of Bridget Jones but at the same time Nicola Gill has a writing style all of her own.
So much is crammed into one book that it's almost impossible to believe that contemporary issues can be explored in such depth. However they are, and Nicola Gill does it with great talent and sensitivity. Blended families, romance, grief, illness, work, home, children…and so much more is covered in this book whilst at the same time being highly entertaining, heart-breaking and hilarious in equal measures.
Us Three by Ruth Jones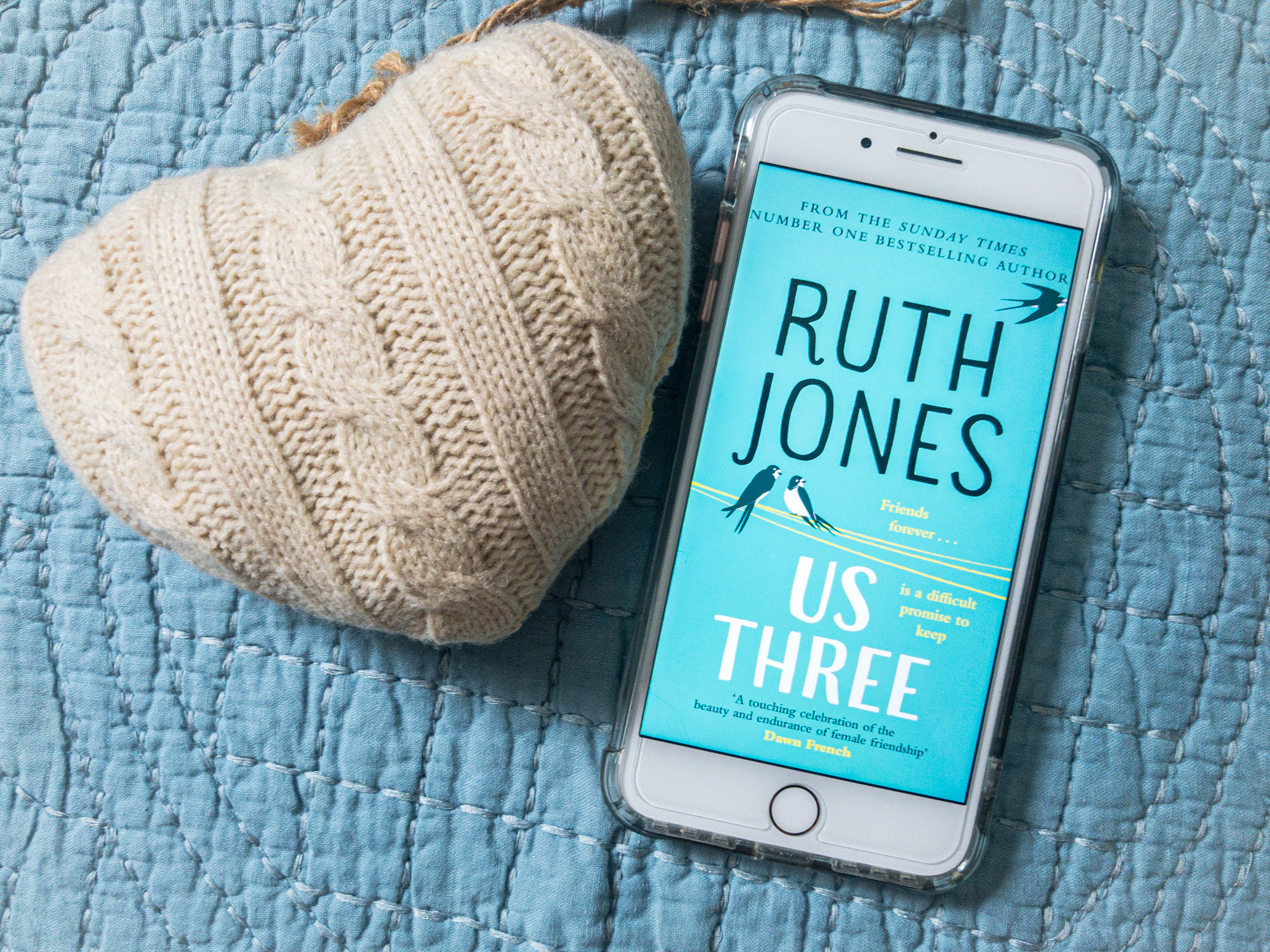 This was such a heart-warming book! Yes there were traumas but there was also a lot of celebration and love – ups and downs. It was great to read and it felt like a lifetime was captured in just a few pages.
I fell in love with the characters as we follow them from their playground pact to their adult lives and as we became entwined in all their adventures along the way. Brilliant personalities shone through for Lana, Judith and Catrin and their extended families as they grew.
This is such a brilliant book – great amounts of humour (especially Welsh humour!) to counteract the painful parts.
There are many more fantastic Authors being published today and this month – I'll round up what I can as time goes on and share them.
So What Can You Do To Help?
There's so much you can do to support Authors today and going forward. Buy their books. Support independent bookshops where you can. Review – Amazon, Goodreads, Waterstones e.t.c. Put your reviews everywhere! Talk about the books. Use your social media platforms. Gift the books!