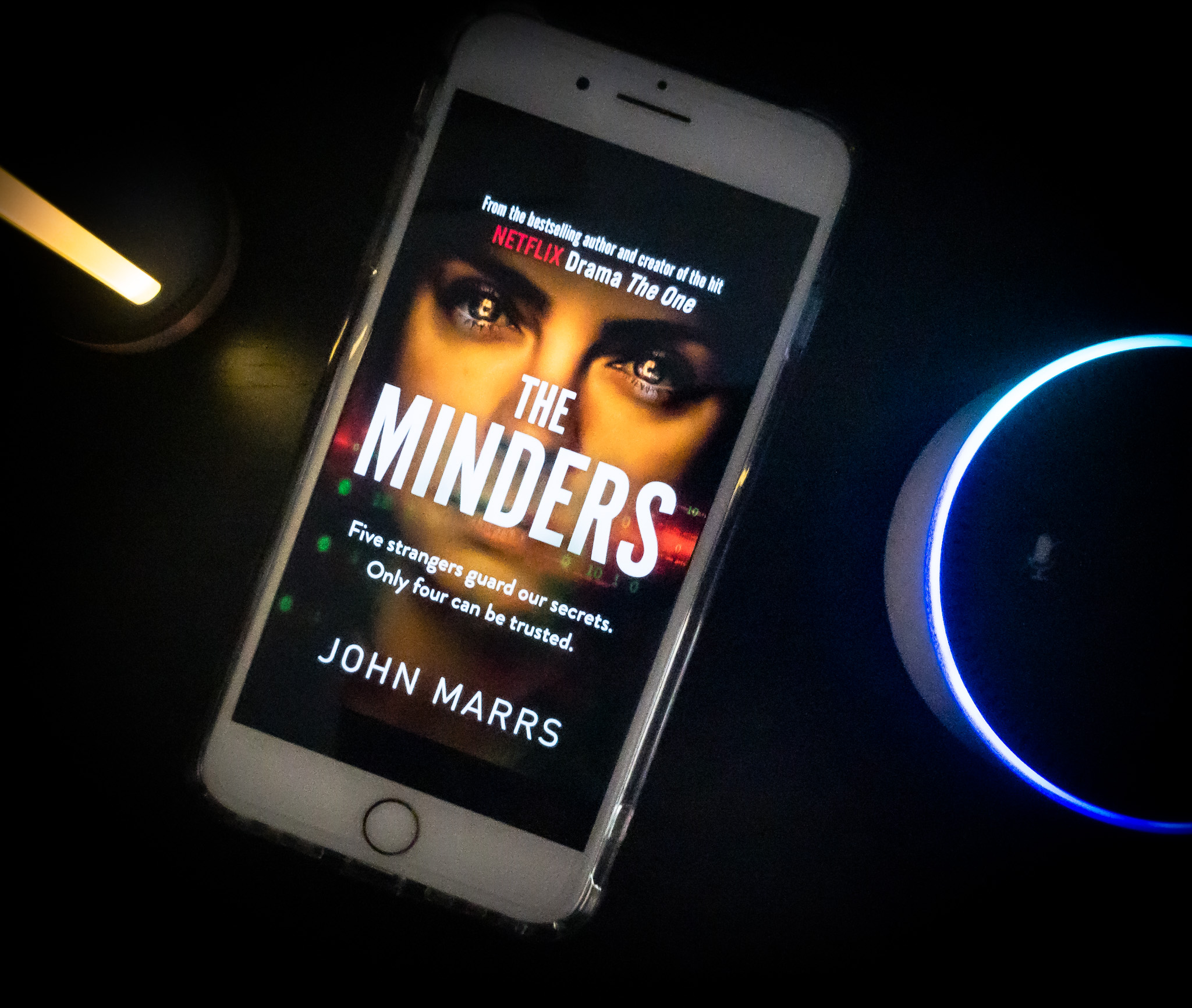 My thoughts…
After reading What Lies Between Us by John Marrs, I was hooked. His writing style is brilliant and every book is unique with some fantastic twists and turns. I can't wait to read more.
The Minders is very topical – it's set in the future but it really does make you think about how simple it will be for our lives to end up very much surrounded by technology. Current events are even mentioned as well!
There are lots of characters with complicated lives and interesting history. John Marrs keeps them all on track, carefully juggling their story as he works his way through the book. There's potential and space for plot holes in such an intricate book – but John is the master of wrapping up loose ends and answering questions but in a fascinating way.
About the book…
Five strangers guard our secrets.
Only four can be trusted…
In the 21st century, information is king. But computers can be hacked and files can be broken into – so a unique government initiative has been born. Five ordinary people have been selected to become Minders – the latest weapon in thwarting cyberterrorism. Transformed by a revolutionary medical procedure, the country's most classified information has been taken offline and turned into genetic code implanted inside their heads.
Together, the five know every secret – the truth behind every government lie, conspiracy theory and cover up. In return, they're given the chance to leave their problems behind and a blank slate to start their lives anew.
But not everyone should be trusted, especially when they each have secrets of their own they'll do anything to protect…
Genre: Thriller/Suspense
Publication: 23rd July 2020

About the author…
John Marrs is an author and former journalist based in London and Northamptonshire. After spending his career interviewing celebrities from the worlds of television, film and music for numerous national newspapers and magazines, he is now a full-time author.
Connect with the Author…
Facebook | Twitter | Instagram |
Thanks to NetGalley and the publisher and author for a copy of this book in exchange for my honest review.