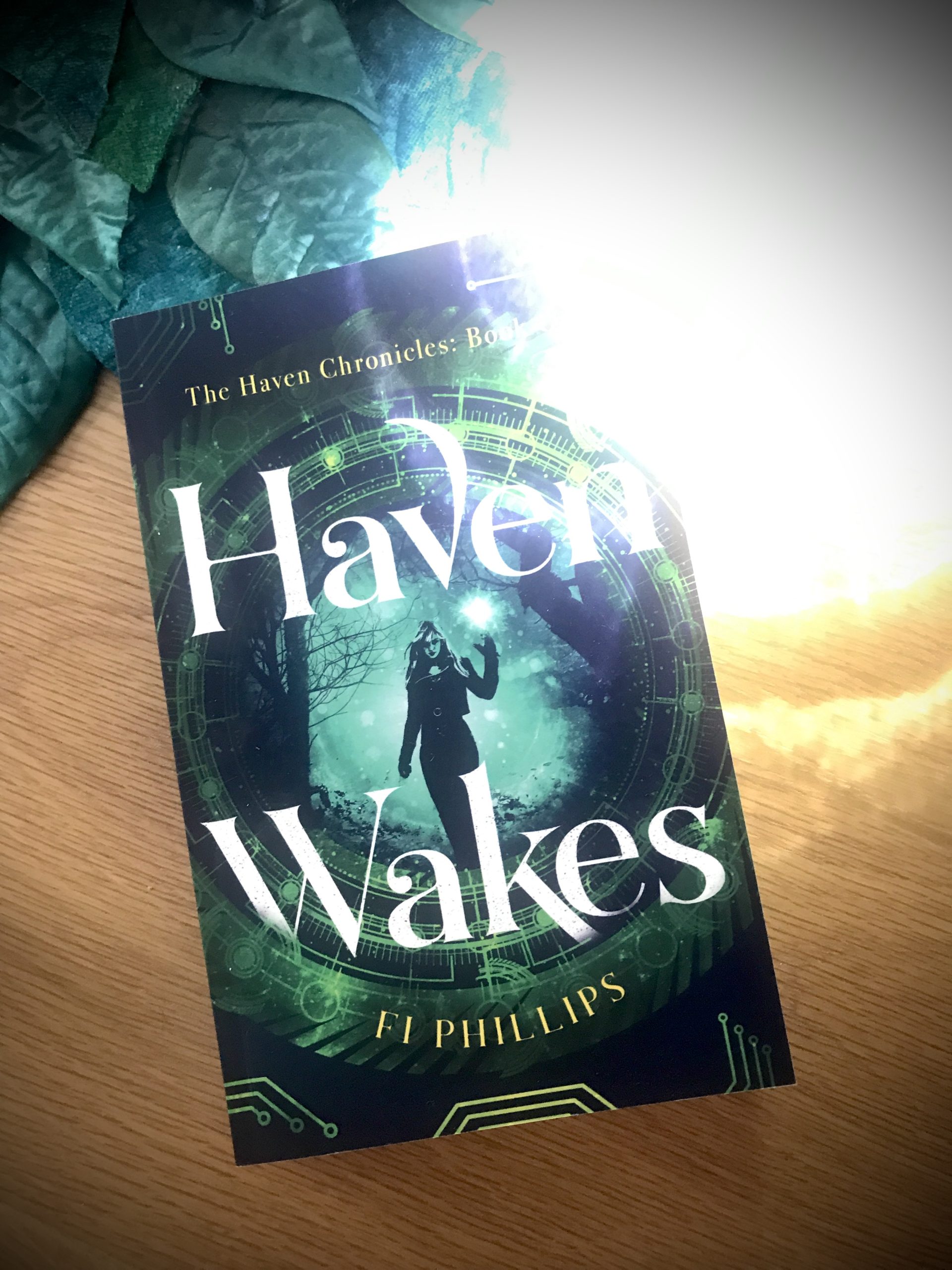 My thoughts…
There's an element of many great fantasy writers in this book – but Fi Phillips also has a talent and voice of her own and for a debut this emerges very clearly throughout. The genre is also pretty unique – Fantasy and Sci-Fi elements – as a robot & darkling come face to face. More questions than answers at the end…but this is part of a series so that's
My reviews are very much centered around contemporary fiction, psychological thrillers and mystery… so it was really good to deviate once again into a genre that I tend to shy away from, and this was the perfect book to do that with.
A target age range I would say could encompass young adult but would absolutely include adult readers as well.
About the book…
Haven Wakes is the debut novel by Fi Phillips and the first in The Haven Chronicles, an exciting and enthralling journey through new worlds, both futuristic and magical.
The year is 2110. Everyone has their own robot, and magical worlds are just behind the next door…
Steve Haven always thought he was just another ordinary twelve-year-old boy. Well, as ordinary as he can be given he's the nephew of Rex Haven, founder of the Haven Robotics Corporation.
But when Rex dies in mysterious circumstances and Steve is given a strange artefact known only as the Reactor, he finds out that the world he thought he knew is a lot stranger and more threatening than he ever imagined.
On the run from a group of dangerous villains, Steve finds himself plunged into a hidden and dangerous magical world. With his parents missing and no one in the normal world he can trust, Steve must join with his new-found magical friends to discover the truth about the Reactor and his uncle's death.
Genre: Fantasy
Publication: October 2019 by Burning Chair
About the author…
For many years Fi Phillips worked in an office environment until the arrival of her two children robbed her of her short term memory and sent her hurtling down a new, bumpy, creative path. She finds that getting the words down on paper is the best way to keep the creative muse out of her shower.
Fi lives in the wilds of North Wales with her family, earning a living as a copywriter, playwright and fantasy novelist.
Writing about magical possibilities is her passion.
Connect with the Author…
Facebook|Twitter | Instagram | Website | Buy Link
Thanks to Fi for a copy of her book in exchange for an honest review.