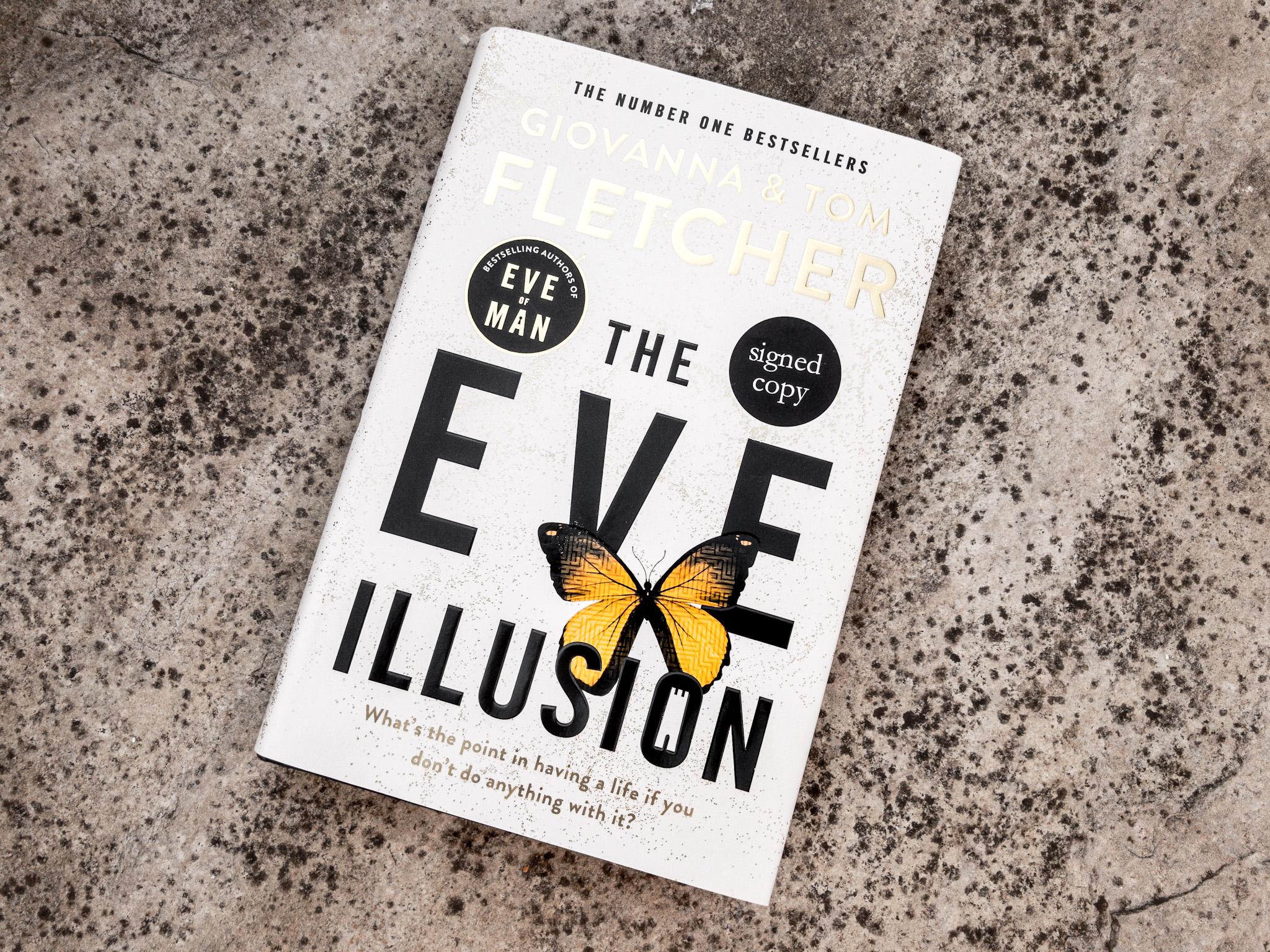 My thoughts…
Having finished book one, Eve of Man, I quickly moved on to book two in the Eve Series because I couldn't wait! Giovanna and Tom Fletcher chose to leave book one on a massive cliffhanger as well. And they've done it again with book two!
I really feel that Eve's narrative shone through in this book, more so than in book one. She's now out in the real world and she has so much more to say and explore. The protective side of Bram also comes through as characters collide and loyalties are tested.
I was really interested to read that Giovanna and Tom have been writing this as a Trilogy from the start. It's a massive story and I can't wait to read the third book!
I watched an interview because I was interested to see if Giovanna took and wrote the chapters from Eve's narrative and Tom took Bram's. Giovanna explained that they took on a chapter each and a character each and write and then share it. Physically, they worked in two separate rooms and on separate documents and then shared when each one was ready to have the other read. Tom also censored Giovanna's idea resulting in a deleted chapter…which he then pinched later and re-introduced! However the editors cut it out anyway… It's an interesting concept having two writers on board and it's seamless in these books so you'd hardly know.
About the book…
Eve is the last girl on earth.
For the last sixteen years, Eve has been a prisoner. Guarded by the Mothers. Trapped by her fate. Watched by the world.
Until she took her chance, and escaped.
Eve finally has the freedom she has wanted for so long, and with Bram she has the love. But both come at a price. In this dangerous new world beyond the Tower, the regime is only ever one step behind. And, together with the desperate rebel group fighting against them, Eve has found herself in more danger than she ever could have imagined.

With everything stacked against them, can Eve and Bram survive?
Genre: Dystopian/Young Adult
Publication: 2019
About the authors…
With 10 titles under her belt so far, Giovanna Fletcher is one of the UK's most successful women's fiction authors with her novel Some Kind of Wonderful becoming the second best-selling women's fiction title of 2017. Her first non-fiction personal account of motherhood, Happy Mum, Happy Baby debuted at the end of February 2017, the title of which has gone on to head up the Sunday Times No.1 Best Selling Author's new podcast.
With all aspects of parenthood up for discussion, Gi's 'Happy Mum, Happy Baby' podcast has over 7 million downloads to date. It features a range of celebrity guests – including most recently the Duchess of Cambridge – chatting openly and honestly about their own experiences as parents. In 2018 this was extended into a live event, 'Happy Mum Happy Baby Live' which sold out in under 24 hours and reached over 1 million people across her social channels. This was then followed by a Happy Mum, Happy Baby Live Tour in September 2019 where Giovanna toured 6 major UK cities alongside her celebrity guests.
Tom Fletcher is one of the UK's bestselling authors for children. The Christmasaurus was the biggest debut middle-grade novel of 2016 and was shortlisted for a British Book Award, and The Creakers was a number one bestseller. Tom is also the bestselling author of the In Your Book picture book series, as well as one half of the author duo behind the Dinosaur that Pooped picture book series, which has sold over a million copies. Tom's books have been translated into thirty-three languages and counting. He is also a music-making, song-writing, guitar-playing, Guinness World Record-holding, nappy changing, galaxy-defending dad! –This text refers to an out of print or unavailable edition of this title.