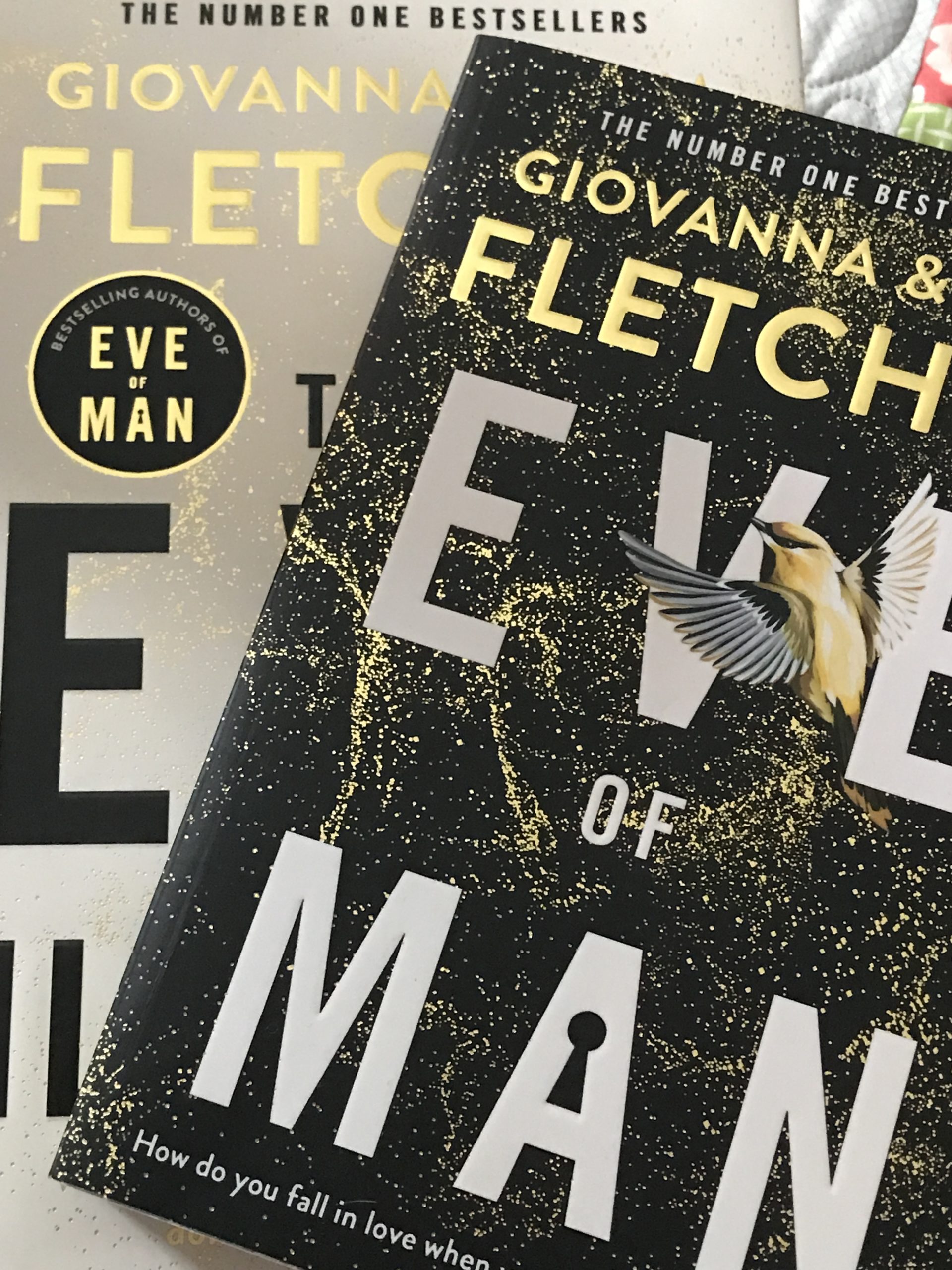 My thoughts…
I'm late to the 'Eve' party but gosh am I glad that I picked up the book and started reading. I was absolutely hooked from about the middle until the end and then desperate to start the second one shortly after. ⁣
⁣
This first book in what will be a Trilogy was written by Giovanna Fletcher (known for her fictional romance) and Tom Fletcher (known for his upbeat lyrics and singing.) So I was a little curious as to how this collaboration would work. Eve Of Man is their first novel together, a dystopian tale set in a bleak futuristic world which man has all but destroyed with the population at ground-level battling to cope with a devastated landscape swamped by horrendous flooding beneath a hazy sky of pollution.⁣
⁣
I really liked the narratives from both Eve and Bram and the perspectives of their very different lives. I had 'Noughts and Crosses' vibes mixed with a little of the 'Handmaid's Tale.' But despite that the book very much had its own feel as well and was a unique and story in itself. I found Eve's narrative to be less colourful compared to Bram's and reflected on that afterwards that it was in keeping with her sheltered and protected life. At times her chapters fell a little flat in comparison to Bram's but again, it was a sort of lull in between the action. I think I'd have liked to read more about their childhoods and history rather than fall into the story just as a romance blossoms but maybe that will come in other books… ⁣
⁣
For a dystopian/fantasy/sci-fi type novel this is a really good read and has reminded me of my love for this genre. ⁣
⁣
About the book…
Against all odds, she survived. The first girl born in fifty years.
They called her Eve.
Eve lives alone in the Tower under the strict gaze of the Mothers. She is prized and protected, because she is the last girl on earth.
Eve has always understood that the survival of the human race is in her hands. Now she's sixteen, and three males have been selected. Eve knows it's time to face her fate.
Until she meets Bram.
Eve sees a chance for something she never thought could be hers.
But how do you choose between love and the future of humanity?
Genre: Dystopian/Young Adult
Publication: 2018
About the authors…
Tom Fletcher is one of the UK's bestselling children's book authors. He has written the picture book There's a Monster in Your Book and the middle-grade novel The Christmasaurus. His books have been translated into nineteen languages. Before becoming an author, Tom wrote and performed songs with the band McFly. He also holds a Guinness World Record and has a YouTube channel with over 630K subscribers. Follow him at @tomfletcher.
Giovanna Fletcher is a bestselling author of adult fiction and nonfiction, an actress, and a blogger, vlogger, and presenter. She currently writes a weekly blog for Hello! Online and posts weekly vlogs on her YouTube channel. Follow her at @mrsgifletcher.