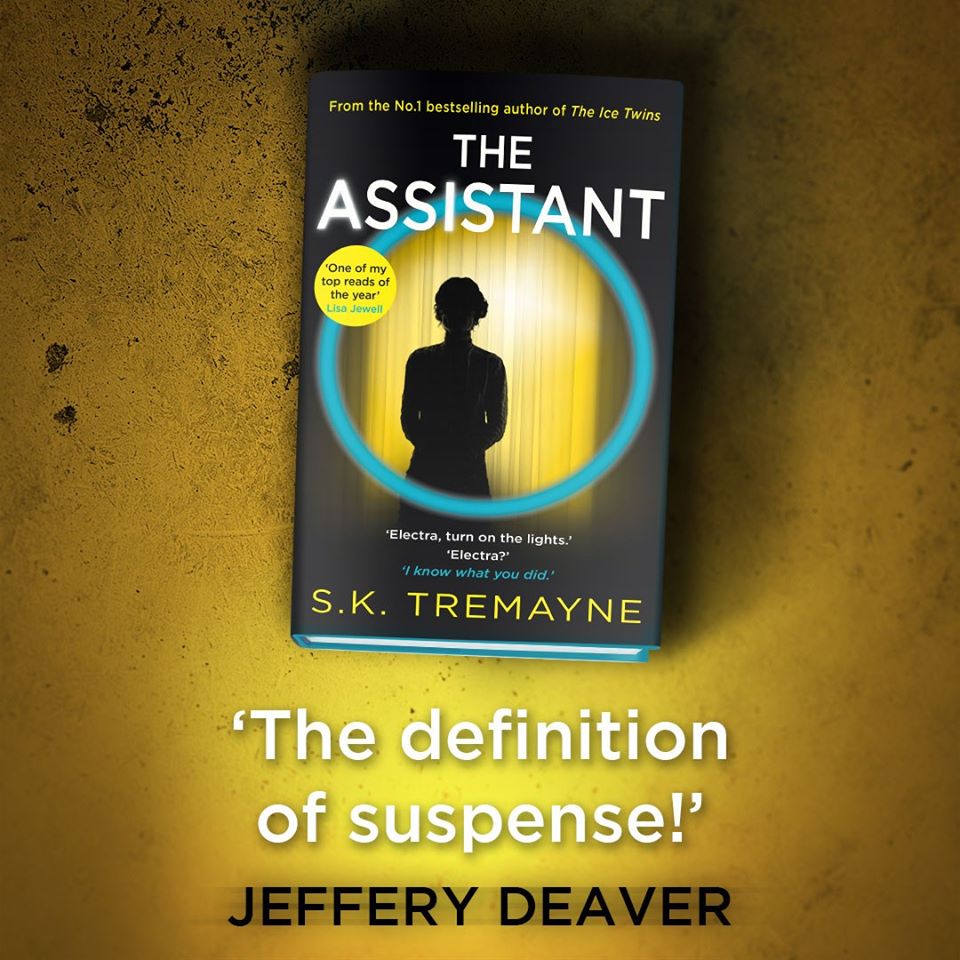 My thoughts…
I listened to this as an audiobook – and it regularly set of my various Alex devices even though the name is Electra! Anyway, that aside this was a brilliant book to listen to. It was actually quite realistic at times and a bit spooky… I might think twice about what new technology I have in my house in the future! A book that has you guessing and double guessing who the suspects might be is a fantastic one – there's nothing worse than working it all out before the book is finished! A really great and one that will absolutely make you reconsider who might be listening next time you reveal a secret…
About the book…
She's in your house. She controls your life. Now she's going to destroy it.
A terrifying and timely new psychological thriller, from the No. 1 Sunday Times bestselling author of The Ice Twins.
She watches you constantly.
Newly divorced Jo is delighted to move into her best friend's spare room almost rent-free. The high-tech luxury Camden flat is managed by a meticulous Home Assistant, called Electra, that takes care of the heating, the lights – and sometimes Jo even turns to her for company.
She knows all your secrets.
Until, late one night, Electra says one sentence that rips Jo's fragile world in two: 'I know what you did.' And Jo is horrified. Because in her past she did do something terrible. Something unforgivable.
Now she wants to destroy you.
Only two other people in the whole world know Jo's secret. And they would never tell anyone. Would they? As a fierce winter brings London to a standstill, Jo begins to understand that the Assistant on the shelf doesn't just want to control Jo; it wants to destroy her.
Genre: Psychological Thriller / Mystery
Publication: 2019

About the author…
Hello! I am S K Tremayne, but my true name is Sean Thomas.
I write books where real places become menacing, and where ordinary people experience something extraordinary.
Born in Devon, I now live in London, but I travel a lot in my second job as a journalist, sometimes visiting places which inspire the books. My first S K Tremayne thriller, THE ICE TWINS, was a number one Sunday Times bestseller. The S K Tremayne novels have been translated into thirty languages, and have been bestsellers around the globe. Yay!
Connect with the Author…
Thanks to NetGalley and the publisher and author for a copy of this book in exchange for my honest review.