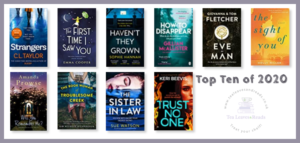 I've read over 125 books this year and my goal was to read 110. I'm pretty impressed with that to be honest! However having read that many books has made it even harder to choose my top ten books of the year. But I've done it and I think I've picked some fantastic ones.
I have to say, four of my choices are written by our Authors of the month here at Tea Leaves and Reads which makes me very happy.
I've really enjoyed reading outside of my comfort zone this year by venturing into Historical Fiction and Sci Fi and I'm extra pleased that those books that I chose have made it into the top ten as well.
Haven't They Grown by Sophie Hannah
Genre: Psychological Thriller
Publication: 2020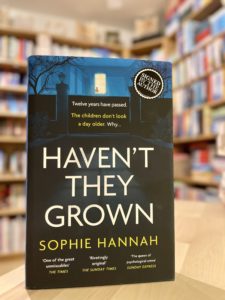 Reading the cover of this book had me immediately hooked. I needed to know how Sophie Hannah was going to pull this one off and wrap the book up. Because without going down a Sci Fi route – how could she?! And she didn't disappoint.
I had my suspicions but it was beyond the halfway point before she confirmed exactly what was happening and how exactly the cover of the book could even be a realistic consideration.
Sophie Hannah is the master of taking impossible situations and ironing them out so that by the end of a book, they are entirely probable. I love her style because of this – and I love that my mind is active and busy the whole way through a book. I read this book in a day – that's how gripping it was!
The Sight Of You by Holly Miller
Genre: Contemporary Fiction
Publication: 2020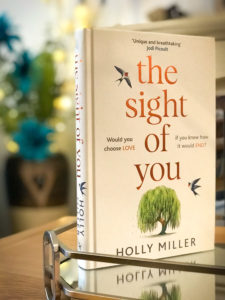 I have a new 'Favourite' book of the year. Maybe even decade. I cannot believe this is a debut novel, but it is and it's absolutely perfect. I finished it in around 24 hours because I was that hooked – but I had to take a deep breath and let the tears stop before I could get my thoughts down into words.
Throughout this book I desperately wished for a Happily Ever After. I thought there was only one way that this could happen. And yet, I was surprised when there was a hugely important underlying message throughout this. That Happily Ever After looks different to everyone. Nobody's is the same. And it's quite possible to have more than one, it truly is.
Joel and Callie tell the story through their own voices. And they have so very different voices. It's incredible to read such individual characters who weave together so well. Their presence throughout the book and no matter what life throws at them, is gentle. Their softness and serenity are extremely apparent and Holly writes them with a truly dedicated hand and beautiful words
This is THE Love Story of the decade. Never mind the year. And it will break your heart into pieces. But you'll still love it. Because that's what love does to you. Trust me. Just read the book and you'll know.
The First Time I Saw You by Emma Cooper
Genre: Contemporary Fiction
Publication: 2019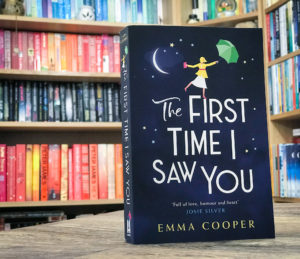 The Songs of Us – which I finished early in January – was incredible. You'll see from my review how incredible I thought it was. I was worried that this book wouldn't live up to it, because how can an author be that good more than once? Well they can, and they did and I do not doubt that Emma will pull off other incredible books in the future too – a world without Emma Cooper's books would be desolate!
Again I was gripped, when I could, I read this book constantly. I needed to know what happens at the end but at the same time I didn't want it to end. I actually sent Emma a message about a third of the way through heart-broken because of something I'd read – she assured me she would make me smile again, and she did. This book will have you smiling, wailing and begging for it all to go right for the main characters.
How To Disappear by Gillian McAllister
Genre: Psychological Thriller
Publication: 2020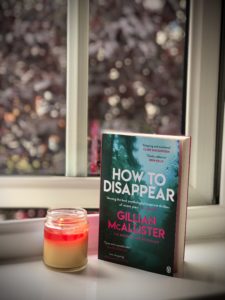 Just when you think that Gillian McAllister cannot possibly get any better….she does. An author that will have you on the edge of your seat from start to finish, Gillian is a truly excellent writer. She combines family life, drama, mystery, police procedural and so much more into one book that makes her almost unique in her 'genre' style and the creator of something completely different.
This book. This book this book this book. THIS BOOK. I honestly, will never do this book justice in my review. Why? Because you have to read it. You have to read this book to understand how truly incredible it is. I can't even begin to describe it – not least because all of the excellent elements of this book will give away major plot spoilers if I wrote about them. I have never said this before in a review – but here it is – trust me – read this book – buy this book – pre-order this book – you will not regret it.
I fell in love with the main characters almost instantly – Aidan and Lauren are a typical down to earth couple. Gillian paints a very neutral, very workable, blended family throughout the story. It's so refreshing to read this – I was expecting and waiting for the step-parent elements to take the turn that they so typically do in novels – that negative twist – but they didn't. It was warming.
Then came the impossible dilemma.
The one that really had me questioning exactly what I would do in the same situation. It brought tears to my eyes. It was painful to read…a book that makes you feel the dilemma that the main characters are going through is extremely clever. The dilemma was so challenging – so real – that I actually relayed it to my partner over breakfast and asked 'What would you do? What would WE do? How would we decide?'
Impossible dilemmas need to be realistic, they need to be down to earth, they also need to challenge our own thinking and decision making – Gillian McAllister has that spot on.
Gillian McAllister has written a stunning story – one that will have you laughing and frustrated in equal measures. The ending is explosive. Literally. I was so angry when I read it – a book that can make you feel such emotion is just incredibly powerful. This is THE book of 2020. The one that will be talked about again and again and again.
Eve of Man by Giovanna and Tom Fletcher
Genre: Sci/Fi & Fantasy
Publication: 2018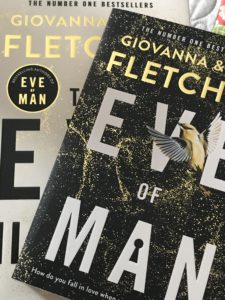 I'm late to the 'Eve' party but gosh am I glad that I picked up the book and started reading. I was absolutely hooked from about the middle until the end and then desperate to start the second one shortly after.
This first book in what will be a Trilogy was written by Giovanna Fletcher (known for her fictional romance) and Tom Fletcher (known for his upbeat lyrics and singing.) So I was a little curious as to how this collaboration would work. Eve Of Man is their first novel together, a dystopian tale set in a bleak futuristic world which man has all but destroyed with the population at ground-level battling to cope with a devastated landscape swamped by horrendous flooding beneath a hazy sky of pollution.
I really liked the narratives from both Eve and Bram and the perspectives of their very different lives. I had 'Noughts and Crosses' vibes mixed with a little of the 'Handmaid's Tale.' But despite that the book very much had its own feel as well and was a unique and story in itself. I found Eve's narrative to be less colourful compared to Bram's and reflected on that afterwards that it was in keeping with her sheltered and protected life. At times her chapters fell a little flat in comparison to Bram's but again, it was a sort of lull in between the action. I think I'd have liked to read more about their childhoods and history rather than fall into the story just as a romance blossoms but maybe that will come in other books…
For a dystopian/fantasy/sci-fi type novel this is a really good read and has reminded me of my love for this genre.
Strangers by C L Taylor
Genre: Psychological Thriller
Publication: 2020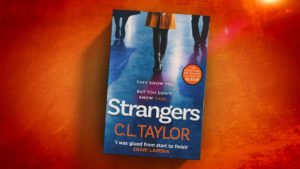 C.L. Taylor has done it again. There are a handful of authors out there on my list who will never fail to disappoint you with their quality of writing and even bettering their last book when you thought it wasn't possible. She is one of those authors.
This book is incredibly absorbing and the characters, most of them, are very compelling! This was such a good read, very original and very well written.
Will You Remember Me by Amanda Prowse
Genre: Contemporary Fiction
Publication: 2014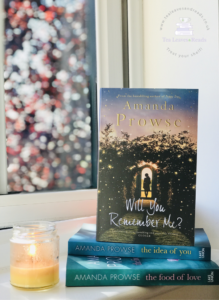 This book is truly incredible. It was our first Book of the Month and what a treat we had. Discovering Amanda's books years ago was a dream and I feel so lucky that one of my favourite authors featured in our first ever 'Book Club' box.
I think it's safe to say we were all emotionally pulled by this one. Having not read the first book that focuses on Poppy and her family, I was thrown into their wonderful lives at their most devestating point. I planned to read this across the allocated two weeks but once I started I really couldn't stop. The personal discussions with Amanda that we had throughout reading also completed the book for me and realising that the harrowing journey was so much more personal than we knew – really struck a chord.
Amanda has always managed to take a difficult subject and present it in a beautiful story with incredible attention to detail and stunning characterisation. This book was no exception. I fell in love with the main characters from the start, they made me laught and cry in equal measures! Peg is just brilliant and I would love to revisit her again in a book one day – we had a little snippet into her future at the end but it wasn't enough!
For those that are wondering – this can be read as a standalone book. I hadn't read the first but will definitely be going back to do so. I don't think anything has been lost by reading this second and to be honest it's made me want to read all of Amanda's books!
The Sister In Law by Sue Watson
Genre: Psychological Thriller
Publication: 2020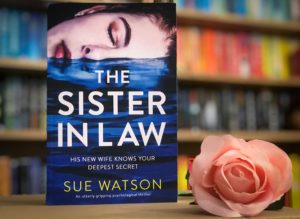 I was hooked. I have read Sue's books before so I knew that this would be another great read but little did I know quite how amazing it would be.
I try to space our Read A Long over two weeks with the Book of the Month but couldn't stop reading this in two days! I found that it was a slow start which sort of edged me into the story and the setting in a good way and then the pace picked up and I was flying through second guessing the characters, the motives and what exactly happens.
I love a good twist and there were a few throughout and towards the end of this. It wasn't predictable and Sue Watson always weaves a brilliant Psychological Thriller! I think it's particularly clever how we are often lulled into a sense of normality with the mundane family life and then a shocker is sprung upon us seemingly out of the blue.
The Book Woman of Troublesome Creek by Kim Michele Richardson
Genre: Historical Fiction
Publication: 2019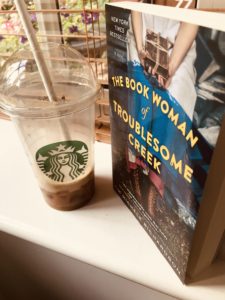 Isolation is the painful undertone of this book. The Blue people of Kentucky were segregated in the 1930s much the same as those who had anything but white skin. This book explores the life of Cussy Carter, the last living female of the rare Blue People ancestry and is based on true life.
This novel is a love letter to books. It will make you feel like it was written hundreds and hundreds of years ago. When in reality it's the story of generations that are alive today. In a few lifetimes, how things have changed and evolved is really impressive. The difficulty for many in obtaining books and reading materials back in the 1930s is highlighted throughout this book. Education, learning to read, learning to write and being transported to other worlds in the few pages of a book were a luxury.
Gratitude, Pride, Sacrifice, Family, Love, Loss and Strength are just some of the themes that stood out to me as I read this book. I read it in less than a day because once I started, I couldn't stop. I even started my review as I went along because I didn't want to forget the emotions that it was evoking in me. I really do recommend this book especially if you enjoyed Where The Crawdads Sing.
Trust No One by Keri Beevis
Genre: Psychological Thriller
Publication: 2020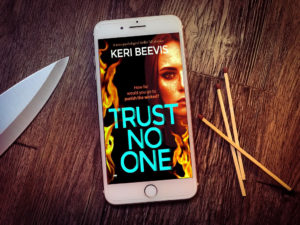 What an incredible thriller this was! I was desperate for it to end so that I could unravel all of the secrets but at the same time I wanted it to go on forever as Keri's writing style is so good.
Keri has a realistic narrative. Her characters are very authentic, their lives are normal (mostly) and the scenarios won't have you rolling your eyes in exasperation. At the same time, it's not a predictable storyline and the twists, turns and revelations had me gripped! The title of the book is very fitting – I really did trust…No One…I was constantly second guessing to wonder who was behind everything and their true motives.
A fantastic read, great thriller, and I can't wait to see what else Keri comes up with (and read her other books too!)
So there we go! Those are my top ten of the year and as I said, it was really hard to choose. It's been a strange year and above everything I've been grateful for family, friends and the ability to get lost in a good book.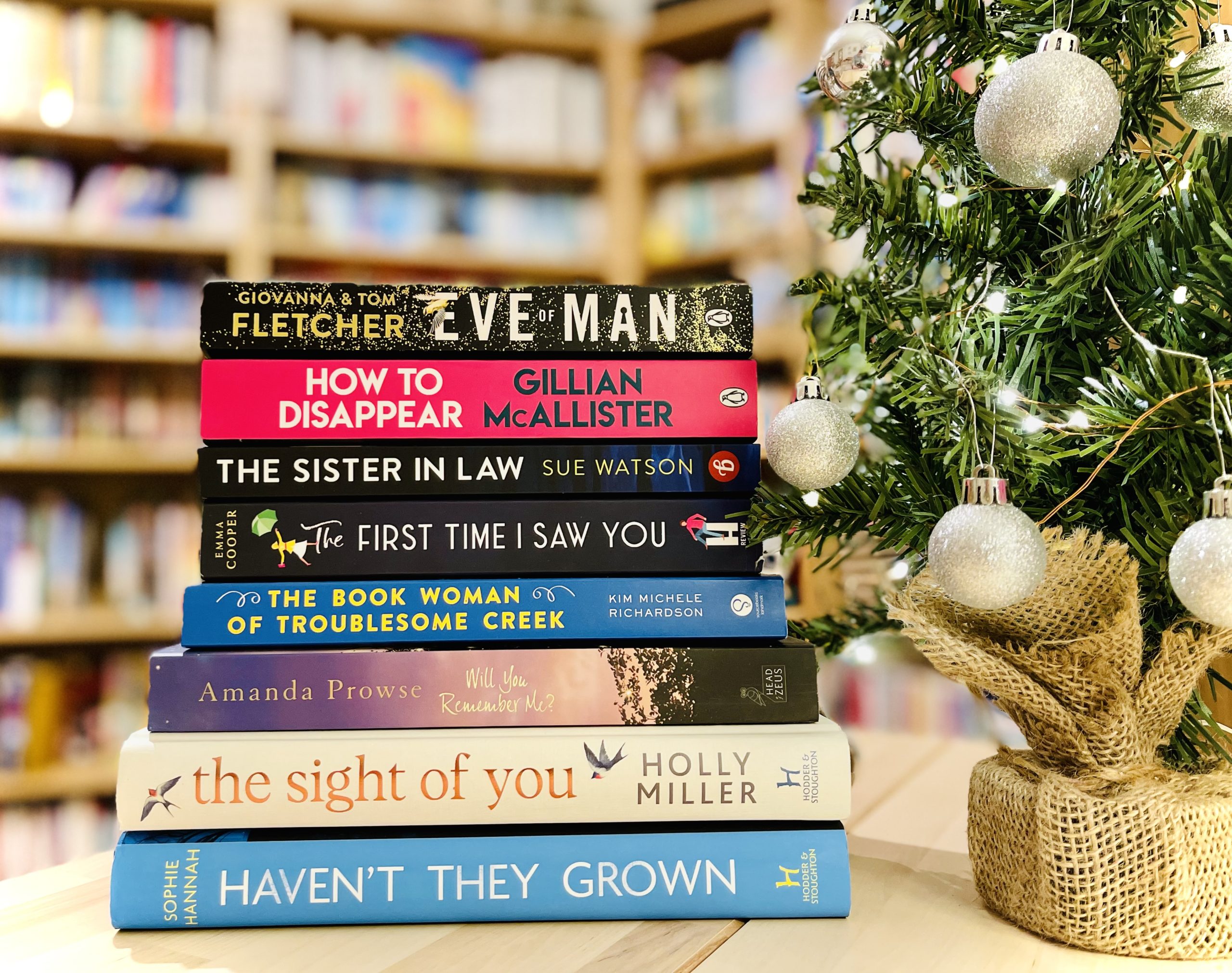 Are you looking for a Bookish environment to talk all things books? Then look no further than The Fiction Cafe – don't forget to answer the membership questions in order to join. We welcome Authors and Readers and there are lots of exciting happenings in the group!