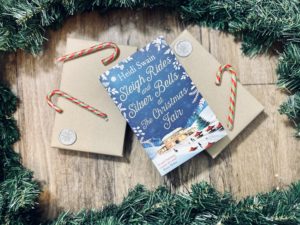 My thoughts…
What a book to finish the end of the year on! This book is our 5th and final book of the month for 2021 over at Tea Leaves and Reads and in my opinion is the perfect festive read to finish the year with.
Christmas Fiction at its strongest! Heidi Swain is the Queen of a cosy festive read and I absolutely adored this book. It was a slow start for me but after a few chapters once the characters had become established I couldn't stop reading and desperately wanted to unravel the secrets that were hinted at.
There's romance, drama, family secrets, big old houses AND of course…Christmas. It has everything that a Winter read needs and more. This is the perfect book to cosy up under a blanket with this Winter.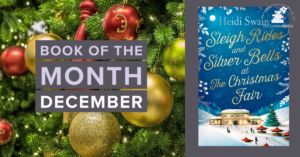 About the Book…
When Anna takes on the role of companion to the owner of Wynthorpe Hall, on the outskirts of Wynbridge, she has no idea that her life is set to change beyond all recognition.
A confirmed 'bah humbug' when it comes to Christmas, Anna is amazed to find herself quickly immersed in the eccentric household, and when youngest son Jamie unexpectedly arrives home it soon becomes obvious that her personal feelings are going all out to compromise her professional persona.
Jamie, struggling to come to terms with life back in the Fens, makes a pact with Anna – she has to teach him to fall back in love with Wynthorpe Hall, while he helps her fall back in love with Christmas. But will it all prove too much for Anna, or can the family of Wynthorpe Hall warm her heart once and for all…?
Genre: Contemporary/Christmas Fiction
Publication: 2017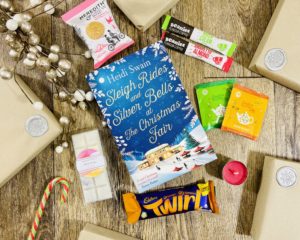 About the Author…
Heidi Swain is the Sunday Times Top Ten best-selling author of SLEIGH RIDES AND SILVER BELLS AT THE CHRISTMAS FAIR. Her other titles include The Cherry Tree Café, Summer at Skylark Farm, Mince Pies and Mistletoe at the Christmas Market, Coming Home to Cuckoo Cottage, Snowflakes and Cinnamon Swirls at the Winter Wonderland, Poppy's Recipe for Life, The Christmas Wish List, The Secret Seaside Escape and The Winter Garden.
Heidi lives in beautiful south Norfolk with her family and a mischievous cat called Storm. She is passionate about gardening, the countryside, collecting vintage paraphernalia and reading. Her tbr pile is always out of control!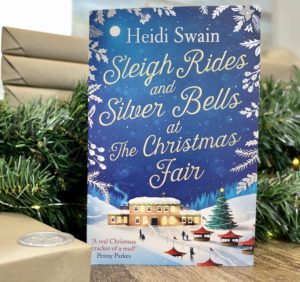 Connect with the Author…
Facebook | Twitter | Instagram | Website
Heidi's most recent publication, The Winter Garden, is out now and another fantastic book! Check out my review here.
Are you looking for a Bookish environment to talk all things books? Then look no further than The Fiction Cafe – don't forget to answer the membership questions in order to join. We welcome Authors and Readers and there are lots of exciting happenings in the group! Our Book of the Month Read A Longs happen there too.