Mrs Middleton's Shop
49 School Green Road | Freshwater | Isle of Wight
Mrs Middleton's Shop is an Independent Bookshop, in Freshwater on the Isle of Wight. Nestled in the middle of a Parade of Shops that have been retail outlets since early Victorian times, with a charming view over School Green, they are home to books, old, new, antiquarian and collectible. Established since 2015, their buying criteria is 'Interesting Books', and we stock a large range of hard to find titles, and out of print volumes.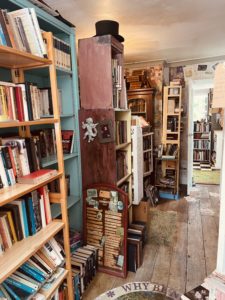 The shop is located a few steps away from Freshwater Library – and right next to The Rabbit Hole Patisserie and Chocolate Shop which was co-founded by Mrs Middleton too. So quite easily half a day can be lost browsing the bookshops followed by trying out some yummy treats!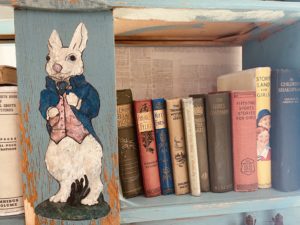 This shop is a treasure trove! You'll find all sorts of books inside, tucked away, sorted into a variety of categories and genres. Mr Tea Leaves stumbled across some Terry Pratchett books – some of them even 1st editions! You could spend hours in this shop just finding new things to look at – and the decor and general feeling of the place was very bookish and calming.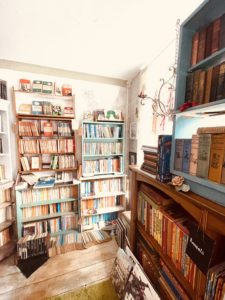 We picked up a few familiar classics ourselves. Does anyone else remember reading Roll of Thunder Hear My Cry? By Mildred D. Taylor, it was among the top 10 most frequently challenged book of 2002 for offensive language. It's categorised for readers 12+ but Mrs Tea Leaves remembers reading it when much younger!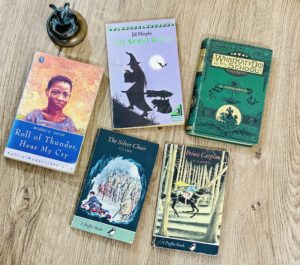 Then there's that iconic cover of the late Jill Murphy's – The Worst Witch. A couple of C.S.Lewis books and a very old edition of What Katy Did at School to add to our classic Katy Did collection. We love the colour of this – beautiful!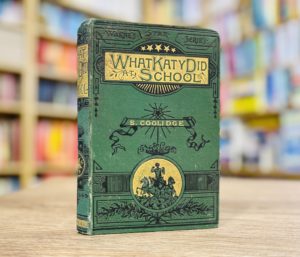 Freshwater itself is steeped in History. If you pop down the road you'll find Dimbola Lodge which was the Isle of Wight home of the Victorian pioneer photographer Julia Margaret Cameron from 1860 to 1875. It is now owned by the Julia Margaret Cameron Trust, which runs the Dimbola Museum and Galleries. There's even Cameron House Books inside – one of the tinest bookshops we've ever seen!  If you'd like to find out more about Dimbola – The Glass House by Jody Cooksley is a novel based on the History of Julia's life and well worth reading. You can see our review here.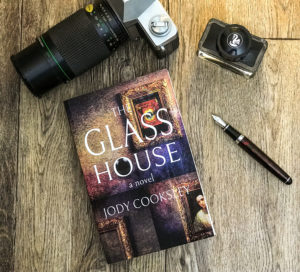 As well as Mrs Middleton's there are many other bookshops on the Island – making it the perfect place for a getaway holiday but also for doing lots of bookish related things and spending money!