Medina Bookshop
50 High Street – Cowes – Isle of Wight
We recently had a wander around the Medina Bookshop in Cowes on the Isle of Wight. Nestled on the High Street right next to an Ice Cream Parlour (grab a book then take a seat for some delicious ice cream – perfect!) this was a lovely find especially due to the books we discovered inside.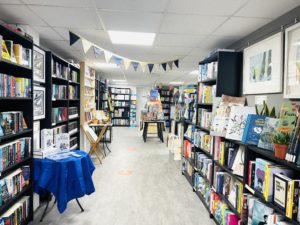 The Medina Bookshop has a wide variety of new fiction books, secondhand choices and Children's books as well as non-fiction and some signed editions. We loved seeing the Summer Richard and Judy Book Club picks displayed too. Spot any familiar titles? Gillian McAllister was there…! We have lots of signed editions of her book in stock here at Tea Leaves and Reads.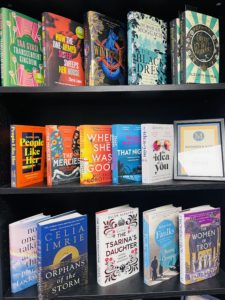 There is a large section dedicated to Isle of Wight based books and/or Authors too which we thought was brilliant. We love bookshops that have a local section and that's where we grabbed our purchases from this time too.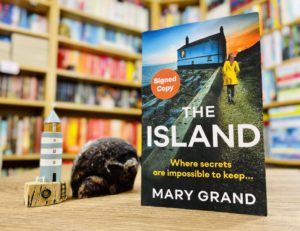 We found a signed edition of Mary Grand's latest publication – The Island. We've since read it and you can read our review here! The book is set on the Isle of Wight and has some fictional and some iconic landmarks mentioned. We also found a copy of Tennyson's Gift by Lynne Truss – Author of Eats, Shoots and Leaves (sound familiar?!).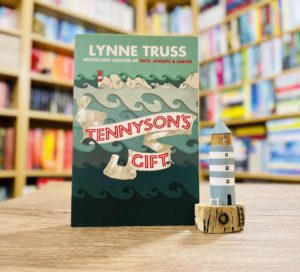 If you're looking to visit bookshops across the Isle of Wight this one needs to firmly be on your list. You can even book a private browsing session – AND pooches are welcome. In fact like us, they might even prefer pooches to people… Head off down the road a few steps and you're almost on the sea front with a few across to the Mainland.