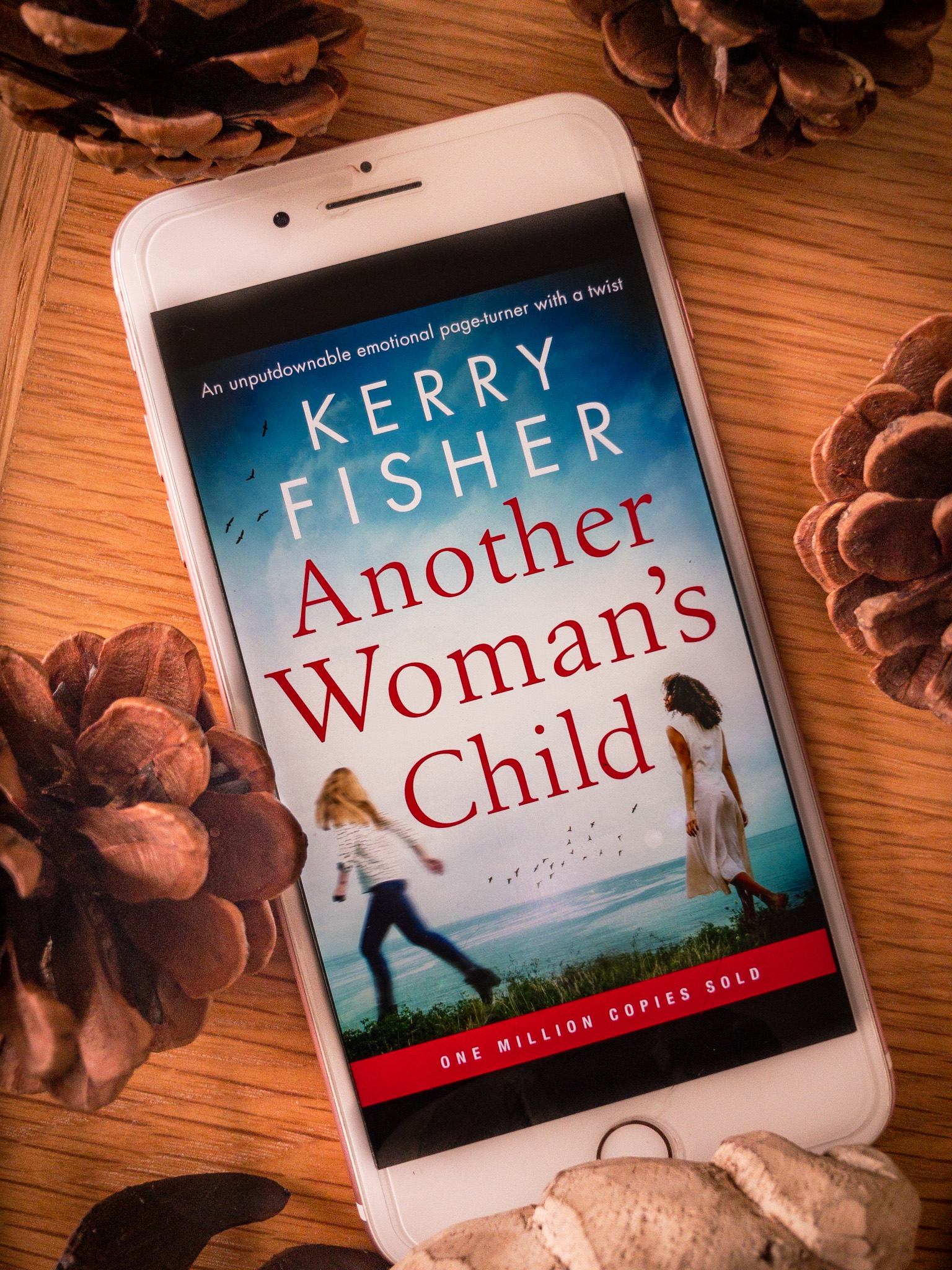 My thoughts…
Kerry Fisher has done it again. Another extremely compelling novel! Kerry is extremely talented at tackling real life issues and creating characters that are both hated and liked! I found the main character, Jo, to be incredibly frustrating throughout this book. She really got on my nerves! By the end I reflected that this was what made Kerry's books so good. Not all characters are likeable.
A very topical storyline is covered throughout. I won't say much more as I don't want to give it away. But Kerry addresses privilege and diversity extremely well. Kerry Fisher writes contemporary fiction well and her reviews always claim that she has the Jodi Picoult flare for writing and it's very true, she does. I would also suggest listening to this on Audiobook when it's available as Kerry's books are extremely well narrated (and I even read this in her usual narrators voice!)
About the book…
Could you take in your best friend's child, even if it risked destroying your own family?
Jo had thought that her life – and her heart – was full. With a busy job, a husband and a teenage daughter who is going off the rails, keeping her life running smoothly had already felt hard enough.
But now Jo sits at the funeral of her best friend Ginny, crushed by the loss of a friendship that had endured for thirty years: from college and their first days at work through to settling down and raising their own children.
Against her husband's wishes, Jo has made a life-changing decision: to take in Ginny's teenage son Victor and raise him as her own. Despite her misgivings, Jo feels she had no choice: Ginny was a single parent and Victor had no other family who could take care of him.
But Victor's arrival is about to break open the fragile cracks that were already forming on the surface of Jo's family life and in her small rural community… and expose a secret that has remained hidden for many years, with devastating consequences.
Genre: Contemporary Fiction
Publication: August 5th 2020
About the author…
Kerry Fisher, Born in Peterborough, she studied French and Italian at Bath University, followed by several years working as an English teacher in Corsica and Spain before topping the dizzying heights of holiday rep and grape picker in Tuscany. She eventually succumbed to 'getting a proper job' and returned to England to study Periodical Journalism at City University. After two years working in the features department at Essentials magazine in London, love carried her off to the wilds of the West Pennine moors near Bolton. She now lives in Surrey with her husband (of whisking off to Bolton fame), two teenagers and a very naughty lab/schnauzer called Poppy. Kerry can often be seen trailing across the Surrey Hills whistling and waving pieces of chicken while the dog practises her 'talk to the tail'. In her third book, After The Lie, Kerry shamelessly exploits every embarrassing dog misdemeanour to create her fictional hound, Mabel.
Kerry has spent half her life talking about writing a novel, then several years at Candis magazine reviewing other people's but it wasn't until she took some online courses with the UCLA (University of California) that the dream started to morph into reality, culminating in the publishing of The Class Ceiling.
Connect with the Author…
Facebook|Twitter|Instagram|Website
Thanks to NetGalley and the publisher and author for a copy of this book in exchange for my honest review. Contact me by emailing kathryn@tealeavesandreads.co.uk for an review and stock enquiries.