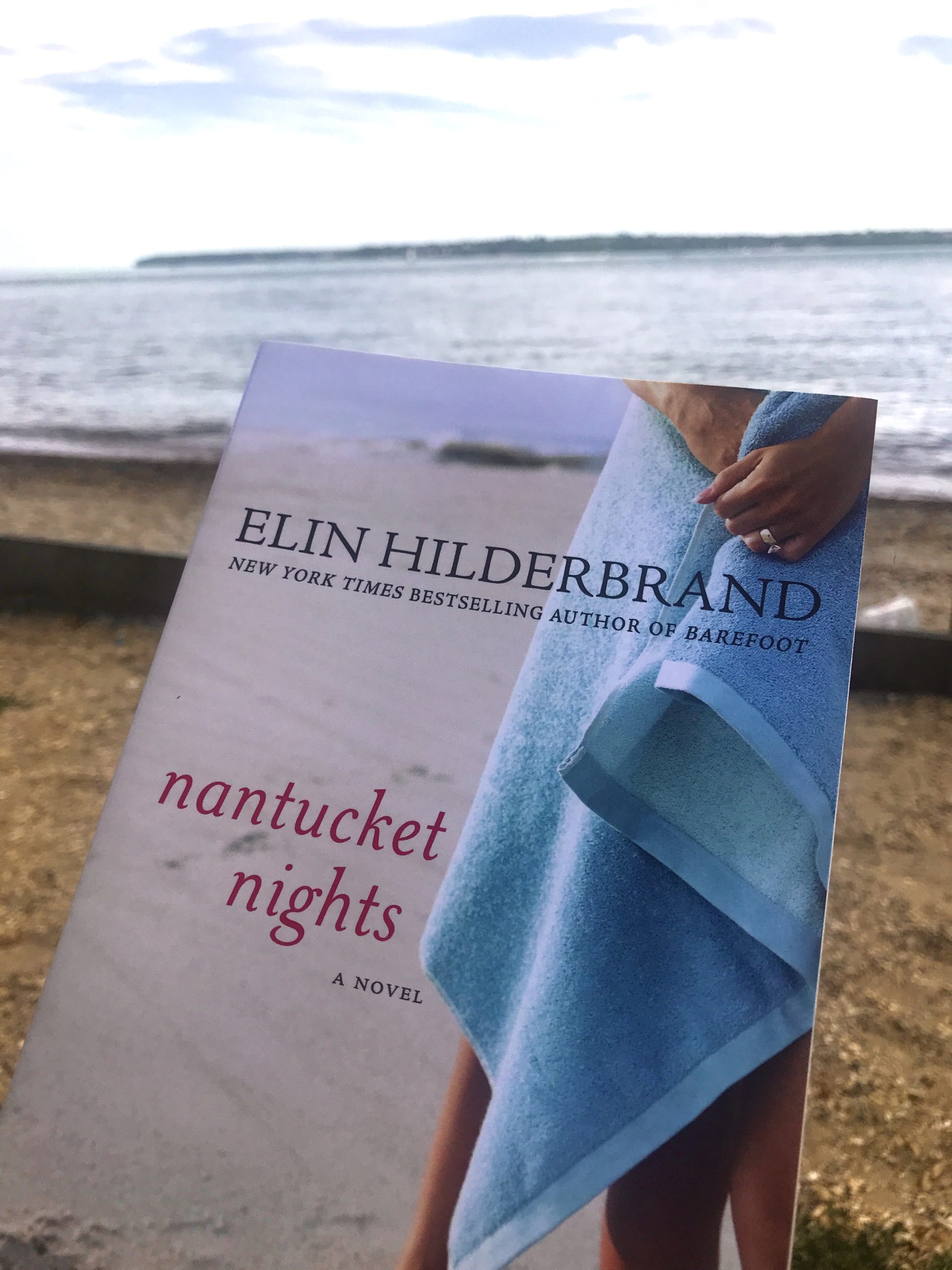 My thoughts…
Oh I do love an Elin Hilderbrand book and Nantucket Nights is right up there as one of my favourites. I love how Elin writes about Island life, traditions and rituals but also introduces a really interesting and gripping story line along the way. This book was published in 2003 but it's timeless – never falling behind with the times and never ahead of itself. Much of Elin Hilderbrand's writing is like this! I've read a lot of reviews that complain about the ending and I do agree…it's a little difficult to accept! However I just feel like there's scope for reading more about this family…
About the book…
The ties between women can run as deep as the ocean-but so can the secrets.
For 20 years, Kayla, Antoinette and Val have performed their own special summer ritual. Once a year, the old friends put aside their daily, separate lives to drink champagne, swap stories and swim naked under the Nantucket stars. But on one of those bonding nights, one of their trio swims out from the shore and doesn't return. After the surviving friends emerge from their grief, they realize that the repercussions of their loss go far beyond their little circle, and they begin to uncover layers of secrets–and their connections to each other–that were never revealed on the beach. What has made their friendship strong now has the power to destroy–their marriages, families, even themselves, in Elin Hilderbrand's Nantucket Nights.
Genre: Contemporary Fiction
Publication: 2003
About the author…
Elin Hilderbrand lives on Nantucket with her husband and their three young children. She grew up in Collegeville, Pennsylvania, and traveled extensively before settling on Nantucket, which has been the setting for her five previous novels. Hilderbrand is a graduate of Johns Hopkins University and the graduate fiction workshop at the University of Iowa.
Connect with the Author…