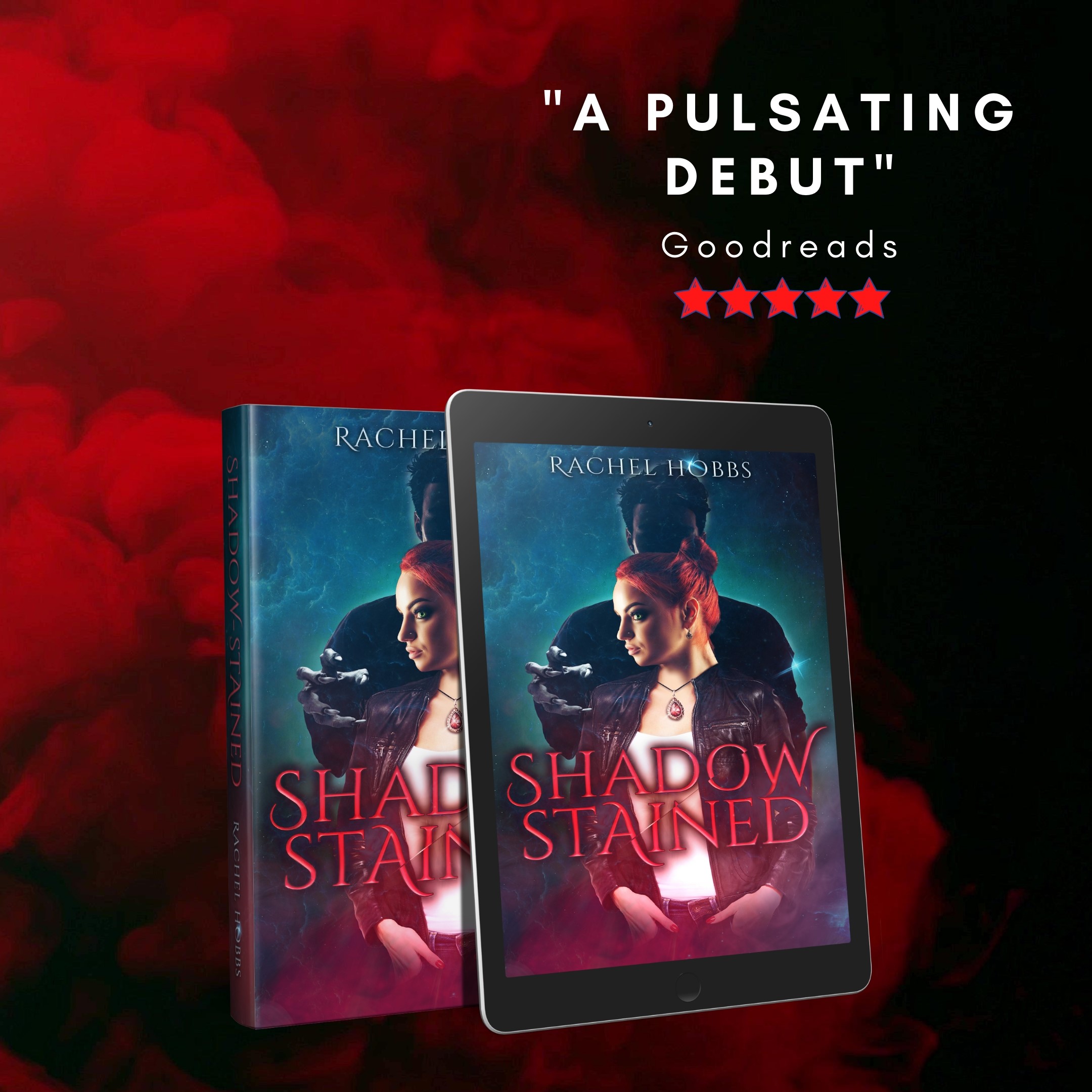 My thoughts…
Rachel sent me this book in exchange for an honest review and I was really pleased to discover another genre outside of my usual comfort zone! Shadow Stained is Rachel's Debut Novel and it's brilliant! The main characters are built up well with their persona's clearly articulated throughout the book to provide a brilliant clash of personalities and emotions. The underlying story is strong as two worlds full of mystery and secret are explored. I would say that this book spans genres – there's the underlying tone of romance but it's also very much a dark fantasy with elements of horror as well.
About the book…
For her, it's her late grandma's legacy. For him, the mother of all black arts spoils, granting one demon the power of a God. Immortality.
When occult-magnet Ruby falls victim to Demon Lord Drayvex's viperous allure, she loses a sentient dark relic to his light fingers and appetite for power. Like calls to like. But when Drayvex himself loses the relic to a traitor to the throne, Ruby coerces him – the tyrant king with a soft spot for humanity – into helping her save her pokey old world village from becoming a ground zero of mass demonic carnage.
Both invested in reclaiming the relic, the one thing Ruby and Drayvex agree on is that it's in the wrong hands. Co-existing in a precarious arrangement between predator and prey, to save the planet they both love for different reasons, they must become a formidable double-team in the face of an apocalyptic takeover. Now, the fate of both human and demon alike rests with a killer that walks between worlds, and a woman with a curse in her bloodline.
Genre: Horror & Fantasy | Paranormal Romance
Publication: April 14th 2020

About the author…
Rachel Hobbs lives in soggy South West Wales, where she hibernates with with her bearded dragon and her husband. By day she is a dental nurse at a small local practice. By night, she writes. ​ Her debut novel SHADOW-STAINED is the first in a dark fantasy series for adults, inspired by her dark and peculiar experiences with narcolepsy and parasomnia. She's since subjugated her demons, and writes under the tenuous guise that they work for her. ​Fuelled by an unhealthy amount of coffee, she writes about hard-boiled monsters with soft centres and things that go bump in the night
Connect with the Author…
Facebook|Twitter|Instagram|Website