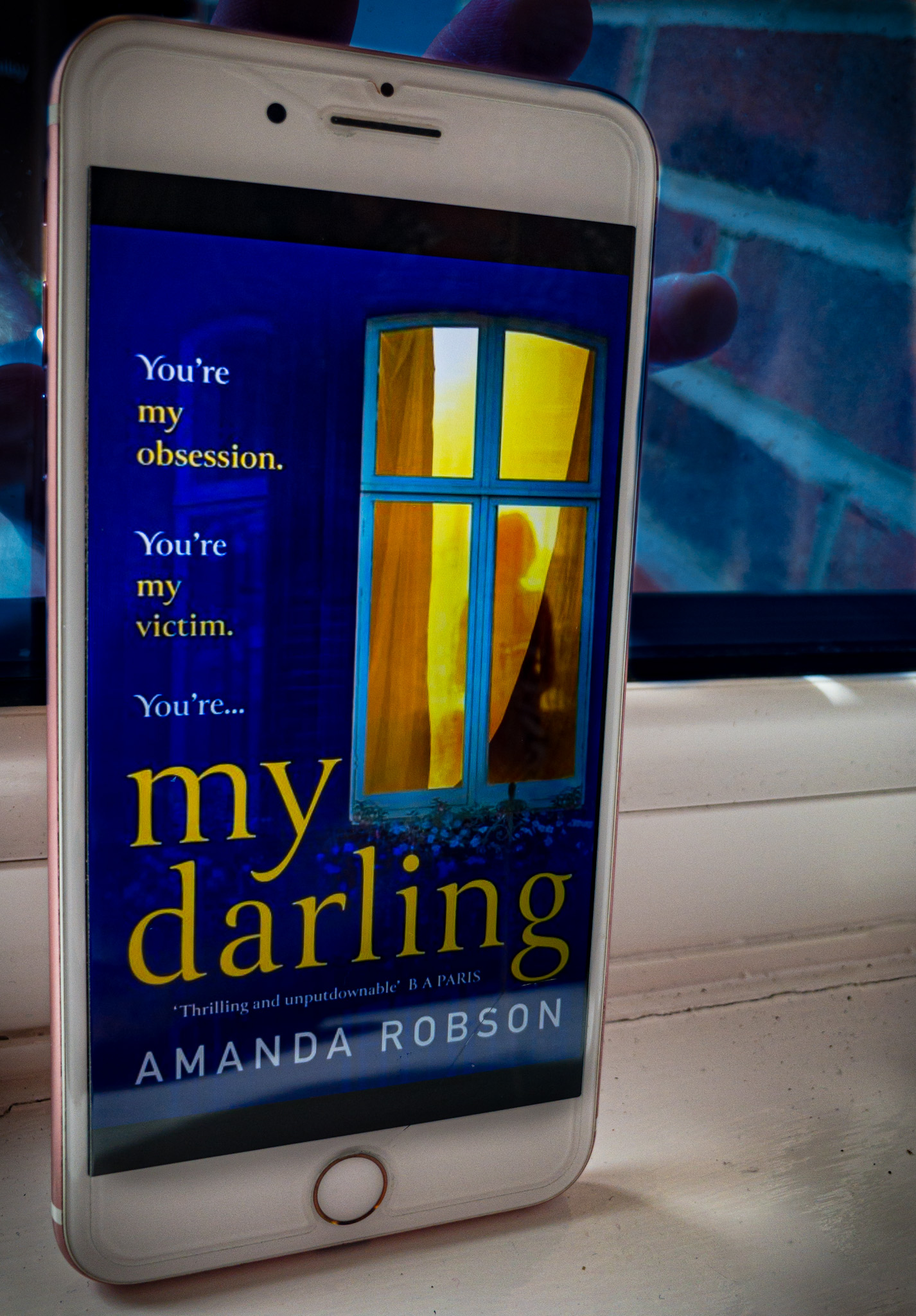 My thoughts…
A book so twisted you will not be able to keep up! Amanda Robson is not afraid to write a thriller and she will shock you to your core. This book is insane, in a good way. Prepare to be confused, disgusted, amused and disturbed in equal measures…
The drop from five stars to three was purely down to the style. The books structure gave me a headache and took me twice as long to read. Three narrators often got confusing in this book – it's possible that the advanced copy wasn't quite finished as chapters often bled into the same one so switching between the actual narrators voices was a little frustrating at times. The Characters point of view regularly changed mid-chapter and often there was a switch in tense where it seemed as if one character was telling the story to another. Both great techniques but only when used consistently.
About the book…
"Do I love you? Do I hate you? There is a fine line between love and hate. I have felt both towards you, my darling, my love. It is a tribute to how much you have meant to me. And now I need to decide whether to love you or kill you"
I watched you move in next door and thought we might be friends.
I saw you watching from the window – and knew I'd have to keep you well away from my husband.
I started to trust you. Confide in you.
I started to mistrust you. Suspect you.
I was confused when I blacked out after an evening at your place. Was I really that drunk?
I came up with a plan. A plan to make you both pay . . .
Genre: Thriller/Suspense
Publication: 24th August 2020 by Avon Books
About the author…
After graduating, Amanda Robson worked in medical research at the London School of Hygiene and Tropical Medicine, and at the Poisons Unit at Guy's Hospital, where she became a co-author of a book on cyanide poisoning. Amanda attended the Faber novel-writing course, and is now a full-time author.
Connect with the Author…
Facebook | Twitter | Instagram | Website | Buy
Thanks to NetGalley and the publisher and author for a copy of this book in exchange for my honest review. Email me if you would like further information about Reviews, Cover Reveals and stocking you book – Kathryn@tealeavesandreads.co.uk