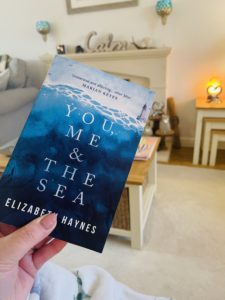 Our thoughts…
Marian Keyes describes this novel as Immersive and affecting…utter bliss. She's not wrong. (It's Marin Keyes, is she EVER wrong about books?!) I have to admit that's what first caught our eye with this book. Then there's the title, simply, You, Me & The Sea. Oh and that cover. Everything about this book screams escape, delicious escapism to desolate beauty, wild stormy coasts, and, perhaps, into someone else's arms. There's so much to learn whilst reading this book – but at the same time without feeling like you're being preached to. Teaching through contemporary fiction is a talent, and Elizabeth Haynes has it mastered well.
This book will teach you the value of silence, and the value of noise. The beauty of a storm and the darkness of isolation. It'll teach you the complications of forgiveness and the pulls of longing. It covers both regrets and gratitude. It's over 400 pages of utter bliss, to coin a phrase from Marian Keyes, and you will long for the book to continue for a while after you've read the final pages.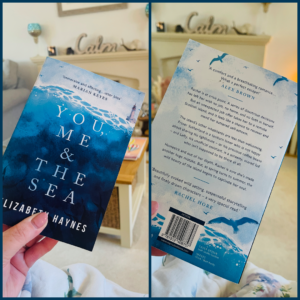 About the Box…
We loved this book so much that only a third of the way through we were ordering copies for our bookshop. So the box will be available very soon and is available to pre-order now. It will include all of our usual treats and if we're able to supply signed book-plates we will definitely let you know too. You can pre-order here.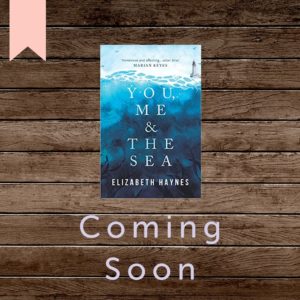 About the Book…
Rachel is at crisis point. A series of disastrous decisions has left her with no job, no home, and no faith in herself. But an unexpected job offer takes her to a remote Scottish island, and it feels like a chance to recover and mend her battered self-esteem.
The island's other inhabitants are less than welcoming. Fraser Sutherland is a taciturn loner who is not happy about sharing his lighthouse – or his precious coffee beans – and Lefty, his unofficial assistant, is a scrawny, scared lad who isn't supposed to be there at all.
Homesick and out of her depth, Rachel wonders whether she's made another mistake. But, as spring turns to summer, the wild beauty of the island captivates her soul. For the first time in years she sees the hope of a better life – if only she can break the deadlock between two men who are at war with one another, and with themselves.
Genre: Contemporary Fiction
Publication: 2021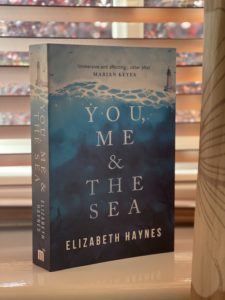 About the Author…
Elizabeth lives in Norfolk in the East of England and her books are now published in more than thirty countries around the world and in over twenty languages. Her first novel, Into the Darkest Corner, was published by Myriad Editions in February 2011 and was selected as one of Amazon UK's Rising Stars – going on to win Amazon UK Best Book of 2011. Now published in 37 countries, it was originally written as part of National Novel Writing Month (NaNoWriMo), an online challenge to write a 50,000 word novel in the month of November.
She has written a further three psychological thrillers—Revenge of the Tide, Human Remains and Never Alone—and two novels in the DCI Louisa Smith series, Under a Silent Moon and Behind Closed Doors.
Next came her highly praised historical novel The Murder of Harriet Monckton (a Sunday Times Summer Read) which is based on the 1843 unsolved murder of a young school teacher in Bromley, Kent.
Elizabeth's latest novel, You, Me and the Sea is a contemporary story of love and redemption set on a remote, windswept Scottish island.
Elizabeth is a full time writer but is a former police intelligence analyst.
Connect with the Author…
Are you looking for a Bookish environment to talk all things books? Then look no further than The Fiction Cafe – don't forget to answer the membership questions in order to join. We welcome Authors and Readers and there are lots of exciting happenings in the group! Our Book of the Month Read A Longs happen there too.