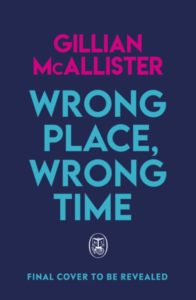 Gillian McAllister has done it again! Read in less than a day… sleep? What's that?!
This book throws up so many questions. How can you manage everything still to come when you already know about it AND balance it with everything that's been before. Jen does. She's living every parents nightmare, over and over again.
Never have I stopped so many times and stared at a book in disbelief until now. Even with Gillian's previous publications. Every twist and revelation is shocking, unpredictable, mind-bending.
I was instantly challenged, in the first few pages, to think about what I would do. And that right there is what Gillian is fast becoming well known and celebrated for. She's the queen of the moral dilemma. I've said it before. Every single book challenges you to explore, "What on earth would I do?" And by the end of it? You still won't know.
You'll read this Groundhog Day style Thriller forwards and then by the end you'll want to read it backwards to piece it all together all over again. There's that twist, then that one, and another one… I never saw them coming!
Gillian's law background shines through again, just enough to make you realise you're reading a very well researched book. Equally, parts of the book that haven't intersected with Gillian's real life are still incredibly strong and factual. At least, there are parts you HOPE haven't intersected! There's no faltering though, her writing style is smooth, unique, perfectly finished. This books is all of the best parts of Gillian's previous books and more. Writing is an Art and Gillian is a true master of her craft.
About the Box…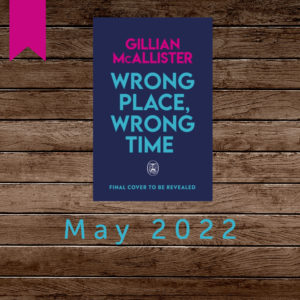 You can order your signed edition directly from us here at Tea Leaves and Reads. It will come in a book box with all of our usual goodies plus a couple of extras to make it extra special…!
About the Book…
It's every parent's nightmare.
Your happy, funny, innocent son commits a terrible crime: murdering a complete stranger.
You don't know who. You don't know why. You only know your teenage boy is in custody and his future lost.
That night you fall asleep in despair. Until you wake . . .
. . . and it is yesterday.
Every morning you wake up a day earlier, another day before the murder. Another chance to stop it.
Somewhere in the past lie the answers, and you don't have a choice but to find them . . .
Genre: Crime/Thriller
Publication: May 2022

About the Author…
Gillian McAllister has been writing for as long as she can remember. She graduated with an English degree before working as a lawyer. She lives in Birmingham, where she now writes full-time. She is the Sunday Times bestselling author of Everything But the Truth, Anything You Do Say, No Further Questions, The Evidence Against You and How To Disappear and That Night.
Connect with the Author…
Facebook | Twitter | Instagram | Website
Thanks to NetGalley and the publisher and author for a copy of this book in exchange for my honest review. Check out my blog for more book related posts and to enquire about future reviews, blog tours and cover reveals.