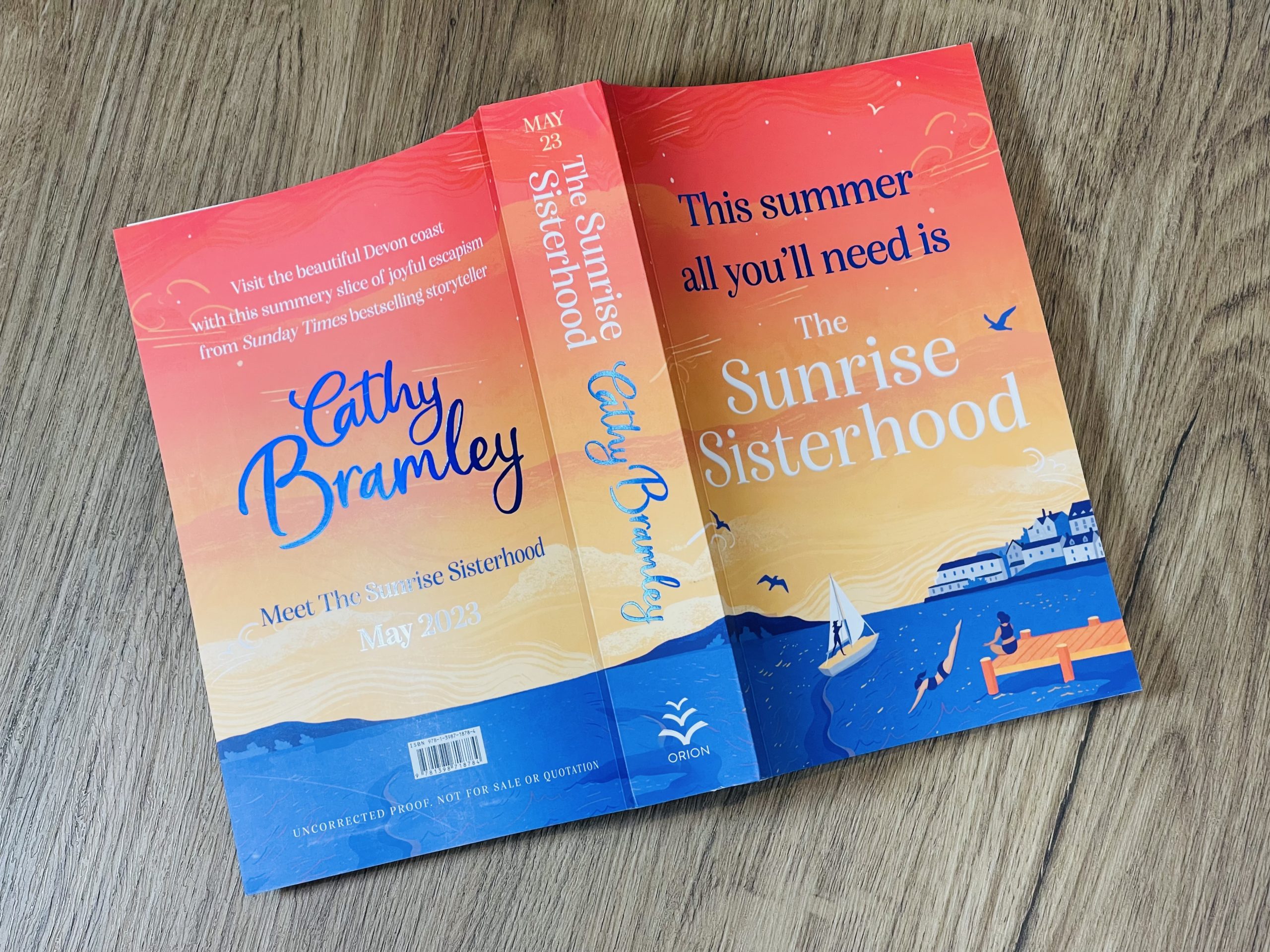 Cathy Bramley is the Queen of writing about complicated families and friendships, beautiful settings to repair and mend, and characters that make you feel like you've known them forever. The Sunrise Sisterhood is her newest publication and delivers to us exactly what we want to read this Summer.
Where to start? Let's talk about the cover, something I don't always do. However the glow of this book is absolutely mirrored throughout the pages of every chapter. It's warming, there's no doubt about it. There's comfort, emotion, warmth and wisdom. The complex storylines were delivered with ease against the beautiful backdrop of Salcombe.
If you're keen to read about strong female characters, the complexities (and rewards) of blended families, and you're in need of the ultimate Summer pick-me-up and escape, then this is the book for you.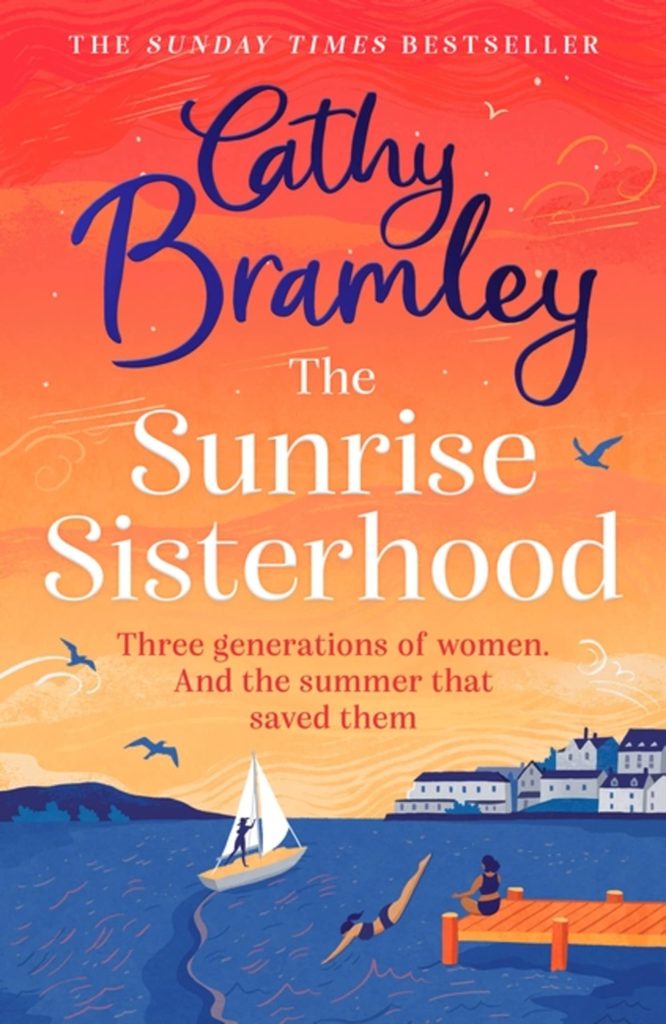 About the Book
Three generations of women, and the summer that saved them.
The holidays are here, and in Salcombe, Liz longs for the arrival of her god-daughters, Skye and Clare and Clare's daughter baby Ivy. After years on her own, she needs help to save the catering business she built with Clare's late mother, Jen.
However, half-sisters Skye and Clare couldn't be more different, struggling with family secrets and hidden jealousies. As the women navigate this unexpected summer together, truths are revealed and their relationships are put to the test.
About The Author
Cathy Bramley is the Sunday Times Top Ten best-selling author of THE LEMON TREE CAFE. Her other romantic comedies include Ivy Lane, Appleby Farm, Wickham Hall, Conditional Love, The Plumberry School of Comfort Food and White Lies and Wishes. She lives in a Nottinghamshire village with her family and a dog.
Cathy turned to writing after spending eighteen years running her own marketing agency. She has been always an avid reader, never without a book on the go and now thinks she may have found her dream job!
Photo by Cathy Bramley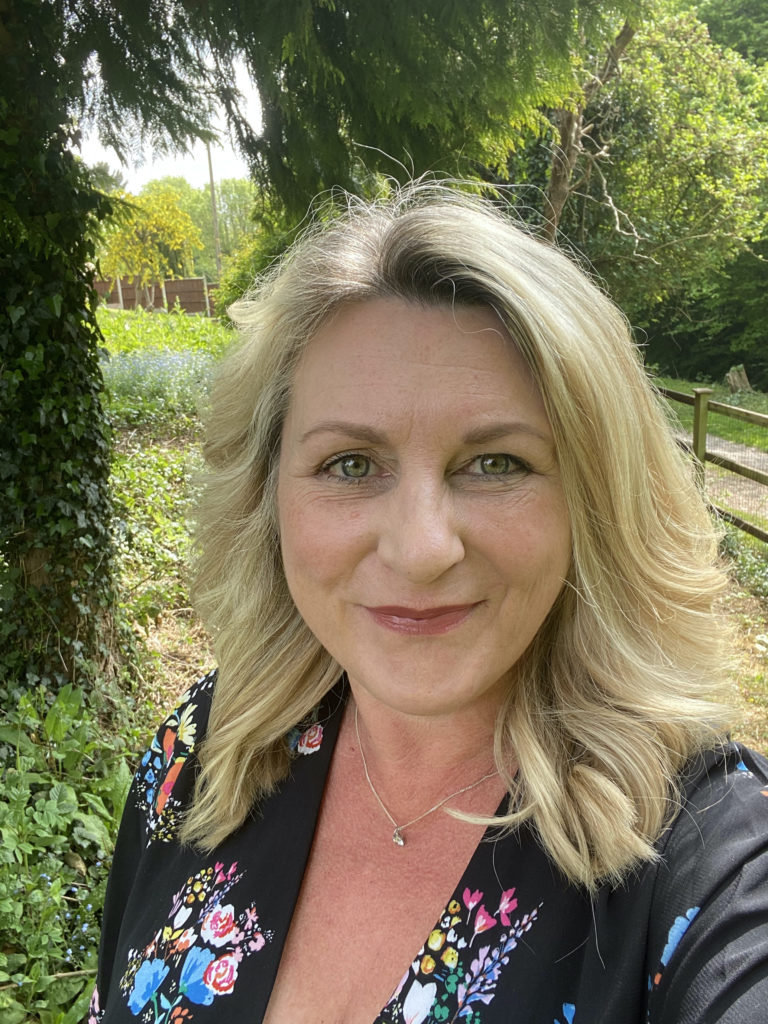 Purchase the Book
This book can be purchased in our store as part of our Summer Book Club subscription for 2023.