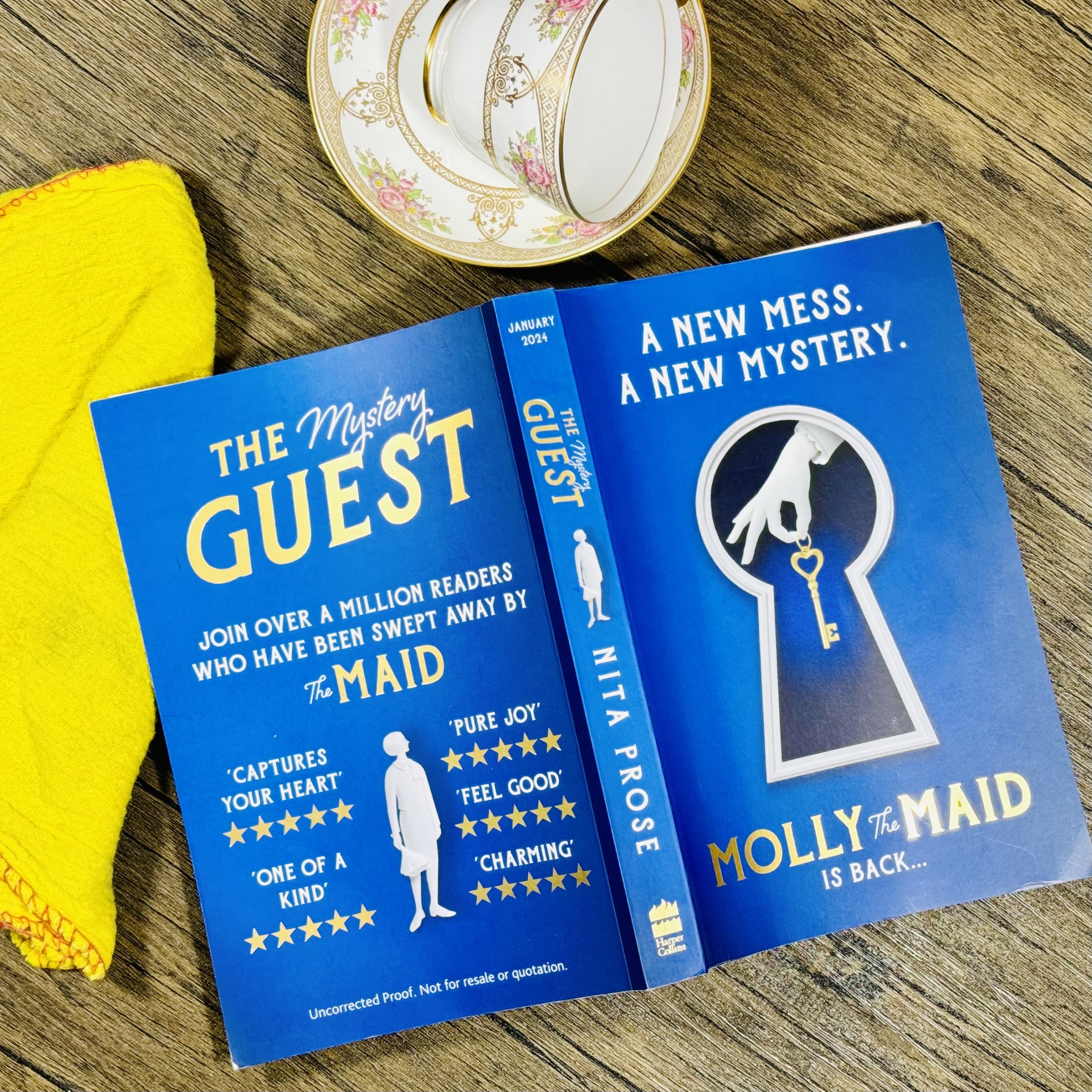 It's lovely to be back with familiar characters, and a handful of new ones too. The setting of the Regency Grand Hotel is just as regal and endearing as always. The storyline, focusing on J D Grimthorpe, a novelist who drops dead just before he's about to make a mysterious announcement to fifty-five VIP guests, is good – with some interesting spin-off storylines that are very insightful. Through Molly's eyes we have a flashback to her past as well as the current situation – which is tiresome – suspected of murder… again?! The Regency Grand Hotel really needs an HR department…
This time though, Molly's entire staff is under suspicion too. Molly herself has matured – her naive interpretation of the world has hardened into something more learned and skeptical. She still has Grans advice firmly in her grip, bringing out all of the brilliant idioms that the two of them lived their lives by, and we get a glimpse into the family history of both Molly and Gran as the story is told through the present and past day.
As with most books that are part of a series these days, this could be read as a standalone. In fact it gives more insight into who Molly is than book one did. Genre-wise it's not a thriller, there's nothing gory and twisted about this as such. It's a gentle, cosy, mystery, with a touch of domestic drama in the storylines that unfold. Is it a five star read? The Maid absolutely blew me away and very much hit the five star mark. Book two needed to have that quality or more to be up there with Nita's debut novel. Nevertheless it's an excellent book, and I look forwards to seeing what comes next in the series.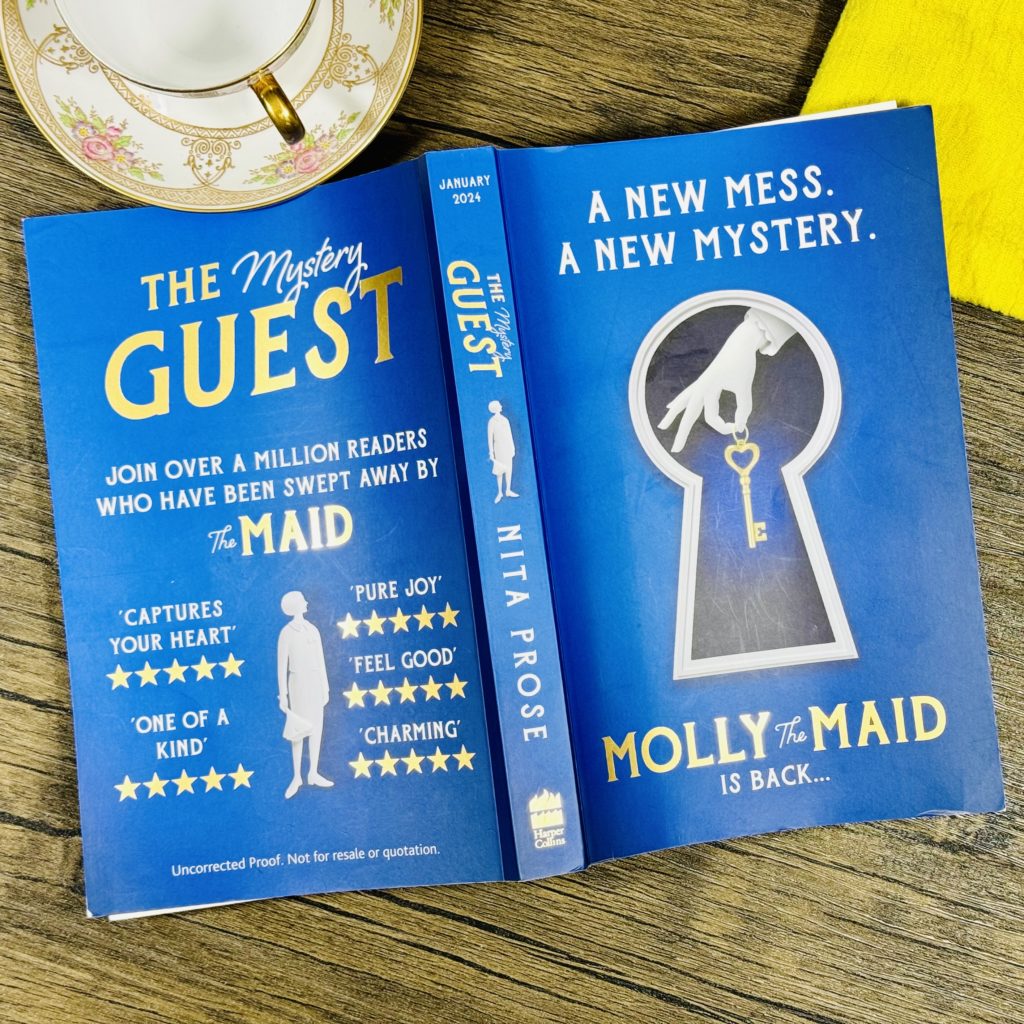 About the Book
When an acclaimed author dies at the Regency Grand Hotel, it's up to a fastidious maid to uncover the truth, no matter how dirty—in a standalone novel featuring Molly Gray, from the #1 New York Times bestselling author of The Maid, a Good Morning America Book Club Pick.

Molly Gray is not like anyone else. With her flair for cleaning and proper etiquette, she has risen through the ranks of the glorious five-star Regency Grand Hotel to become the esteemed Head Maid. But just as her life reaches a pinnacle state of perfection, her world is turned upside down when J.D. Grimthorpe, the world-renowned mystery author, drops dead—very dead—on the hotel's tea room floor.

When Detective Stark, Molly's old foe, investigates the author's unexpected demise, it becomes clear that this death was murder most foul. Suspects abound, and everyone wants to who killed J.D. Grimthorpe? Was it Lily, the new Maid-in-Training? Or was it Serena, the author's secretary? Could Mr. Preston, the hotel's beloved doorman, be hiding something? And is Molly really as innocent as she seems?

As the case threatens the hotel's pristine reputation, Molly knows she alone holds the key to unlocking the killer's identity. But that key is buried deep in her past—because long ago, she knew J.D. Grimthorpe. Molly begins to comb her memory for clues, revisiting her childhood and the mysterious Grimthorpe mansion where she and her dearly departed Gran once worked side by side. With the entire hotel under investigation, Molly must solve the mystery post-haste. If there's one thing Molly knows for sure, it's that dirty secrets don't stay buried forever…
About The Author
Nita Prose is the author of THE MAID, a #1 New York Times bestseller and a Good Morning America Book Club Pick. Nominated for an Edgar Award and winner of the Ned Kelly Award for International Crime Fiction and a Goodreads Choice Award, THE MAID has been published in more than forty countries and has sold over a million copies worldwide. Her next book starring Molly is THE MYSTERY GUEST. It publishes in November in the US and Canada (January in the UK).
[Photo credit; Goodreads.com ]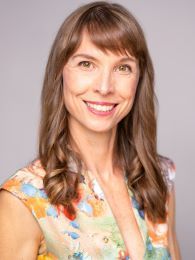 Purchase the Book
Signed editions can be pre-ordered from our shop!