We quite often blog about books we read, stock and enjoy. But what about our personal purchases ? Since launching Tea Leaves and Reads as a business we've become quite select about what we buy – and for good reason. Mrs Tea Leaves and Reads reads a copy of everything new that comes into stock (signed and special editions) and so purchasing for ourselves has taken a back seat. Although let's face it, it is 30 for the shop and 1 for us after all. We've been chatting on social media about our special purchases and so we thought we'd share.
Our book purchases tend to be via Waterstones or special publishers and we lean towards editions that are exclusive, limited or one off. Here's a little insight into what we've chosen lately, and why.
Lyra's Oxford
There's always room for a beautiful edition of Philip Pullman's books. Growing up reading His Dark Materials was such a treat. This stunning novella has been given a full colour gift edition makeover with gorgeous illustrations from Chris Wormell. We already owned the smaller red version and the illustrations really make this story come alive.
Moominland Midwinter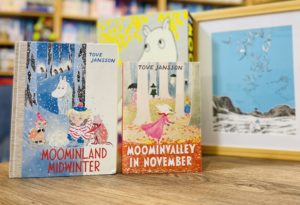 Funny story about this one. I (Mrs Tea Leaves) absolutely love the Moomins. So I ordered this one when really tired one evening and completely forgot about it. About five days later the company took the money from our Paypal which had me outraged! How very dare they! I insisted to Mr Tea Leaves that I hadn't possibly bought anything from them recently. Their customer service was very good though and they immediately pointed out that I'd ordered a couple of Moomin books. Oh dear!  These are great books to add to growing collections and/or for young readers. Featuring some beautiful Moomin Artwork that we received a few years ago too!
Tolkien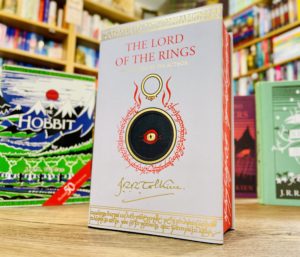 Pre-ordered many moons ago because how many copies of a Tolkien book is too many?? The sky is the limit! This special edition from Waterstones is an investment though. Housing the complete saga of The Lord of the Rings in one unique volume, this sumptuous hardback edition of Tolkien's iconic masterpiece features, for the very first time, thirty glorious colour illustrations, sketches and maps produced by the author himself. It includes two removable fold-out maps with all the detail of Middle Earth too.
The Haunting Season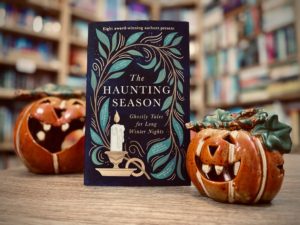 Perfect for this spooky Halloween weekend! This is a collection of short stories from eight award-winning Authors. Waterstones had a sprayed edge version available too which looked brilliant. The goal is to read these this weekend, or at least make a start!
The Last House on Needless Street
Then we heard Catriona Ward reading an extract from The Last House on Needless Street – again, another brilliant book and huge thanks to the person who answered our plea and went and grabbed this special edition from Waterstones for us! There aren't many left in the Country and click and collect only! We'll share some photos when it arrives.
The Witness by John Ryder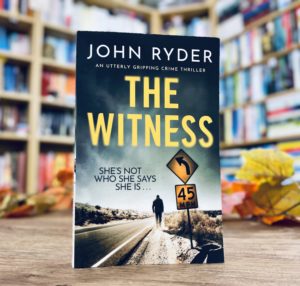 Lucky enough to win a copy of this in a recent Fiction Cafe Book Club Author live! Huge thanks to the Author for sending us a signed edition. We'll read, review and let you know what we think!