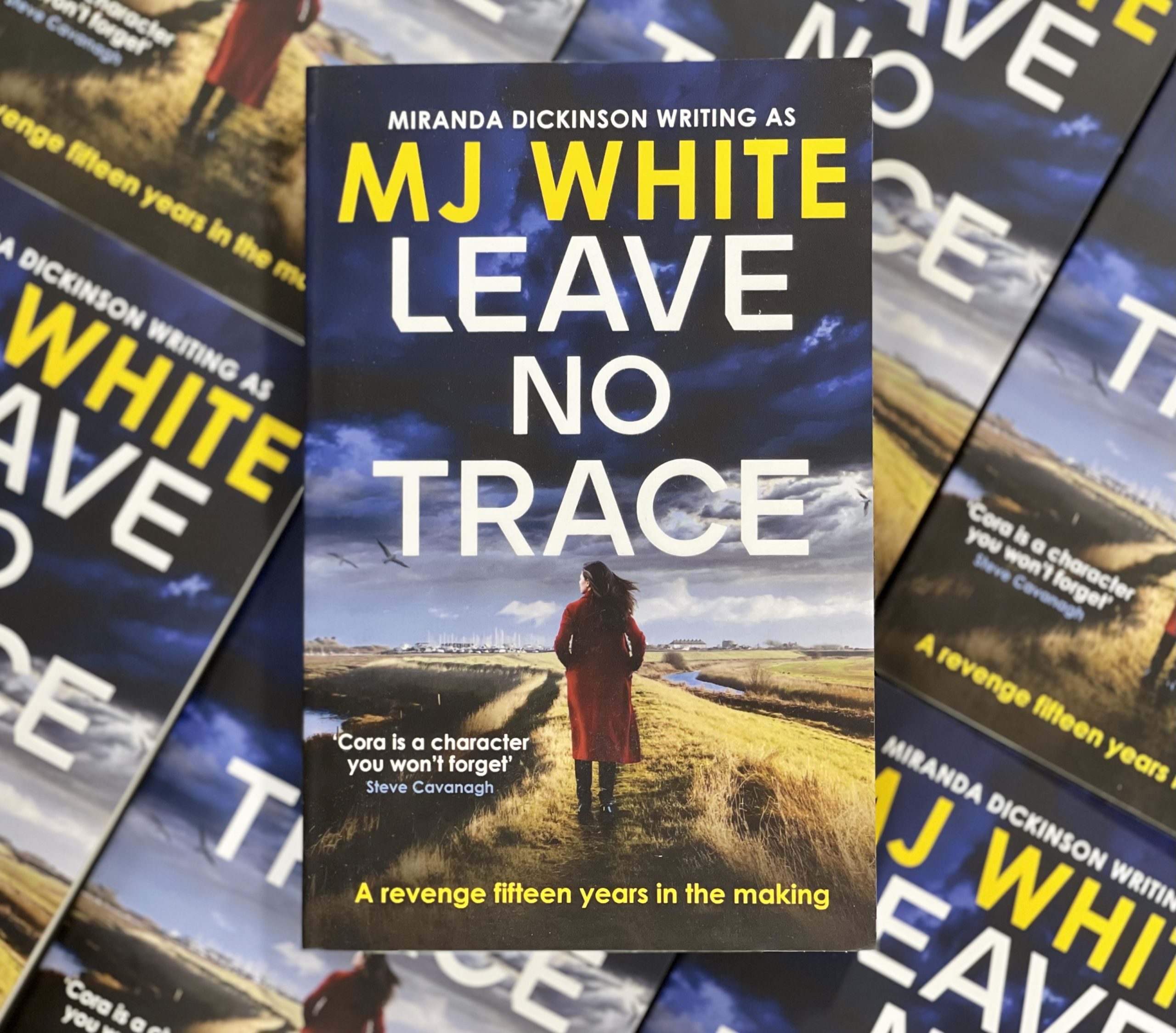 Miranda Dickinson is writing as M J White with her crime thriller series which debuted with book one, The Secret Voices, in 2022. Then we had dark and twisted, 'The Silent Child'. Leave No Trace is book three and more titles in this series cannot come soon enough.
It's no secret that I've absolutely adored every book of the Cora Lael series so far, and all for different reasons. M J White exploded onto the crime thriller scene in her debut, stunned us with book two, and very firmly brought in the full range of her writing in book three.
In Leave No Trace, M J White meets Miranda Dickinson and it makes for a brilliant book. You have the dark tones of crime, and the very accurate, carefully researched aspects of an epic police procedural. Then you have the back story, the hint of relationships, the domestic elements that bring this story to life. Miranda Dickinson has always had the perfect ingredients for writing a book, and she follows her own unique recipe to bring her talents together, to create something truly brilliant.
This is a series I am firmly invested in and will not stop reading just as long as there are books being written!
Reading Order
The Secret Voices
The Silent Child
Leave No Trace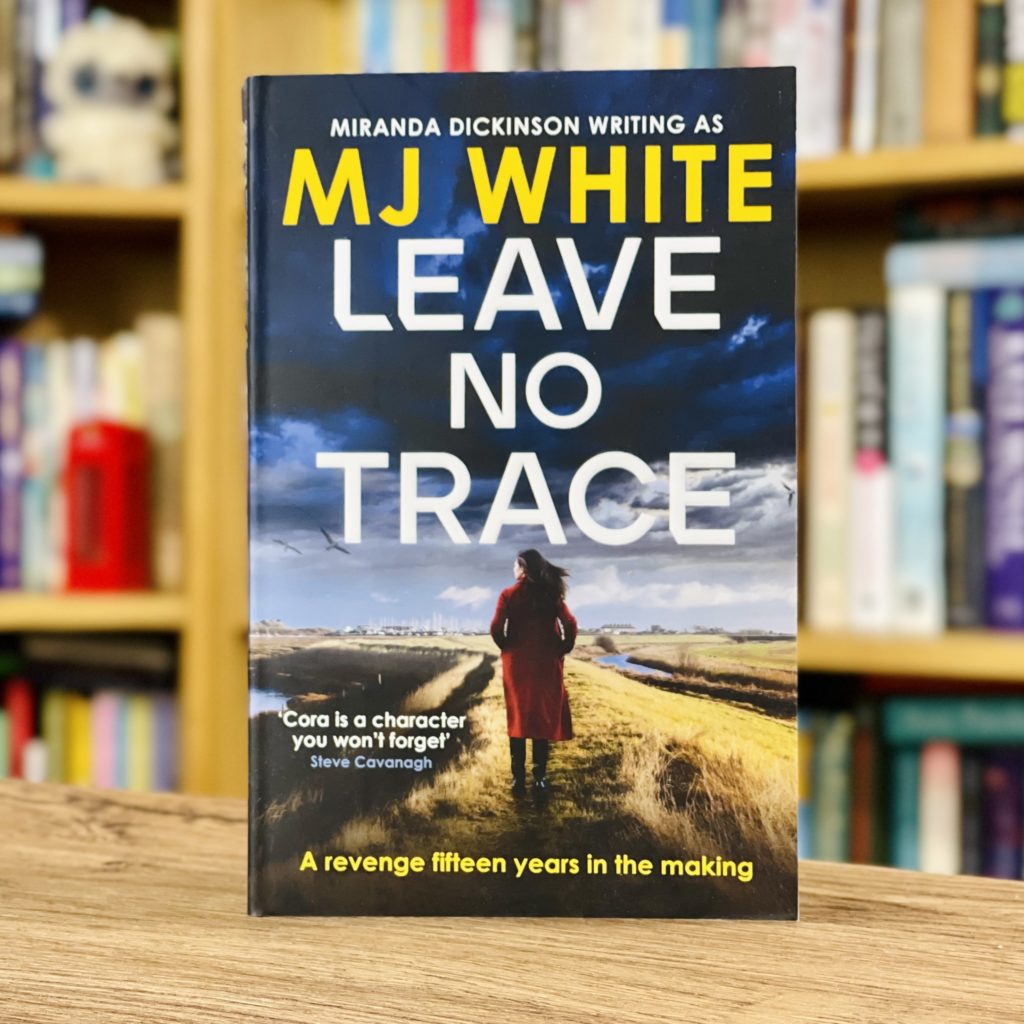 About the Book
Ewan Stokes disappeared after a football match in Ipswich 15 years ago. No one knows where he went – or why – but every year on the anniversary of his disappearance, random mysterious sightings are reported across Europe. Since Ewan vanished, a fanatical online following has grown up around the mystery. The cult believes Stokesy is coming back. And he wants revenge.
When police are alerted to CCTV images of a man holding a sign that reads 'Help Me', followed by acts of violence that seem to be linked to the mystery surrounding Ewan Stokes, they fear that the online hysteria has ramped up at the prospect of Stokesy's return – a pressure that mounts when Maisie, Ewan's ex-girlfriend at the time of his disappearance, finds herself targeted by a series of sinister attacks.
As tension grows, psychologist Dr Cora Lael, working with DS Rob Minshull and the South Suffolk CID, is called upon to use her special intuition to help the police protect Maisie. But as the anniversary grows nearer and the attacks widen out to target more people in Ewan's life, can they stop Stokesy in his tracks… before he wreaks his revenge?
A twisty, addictive crime thriller with an extraordinary lead character. Fans of Mari Hannah and LJ Ross won't be able to put this down.
About The Author
MJ White is the pen name of million-copy selling Sunday Times bestselling author, Miranda Dickinson. Her debut crime series featuring Dr Cora Lael begins with The Secret Voices. A huge fan of crime fiction and particularly police procedurals, Miranda wrote The Secret Voices largely in secret and is chuffed now to finally share Cora, Acting DS Rob Minshull and the detectives of South Suffolk CID with the world! Miranda is also the host of weekly Facebook live show Fab Night In Chatty Thing – and it was reading extracts of The Secret Voices for her viewers that convinced her and her agent to send out the book to publishers.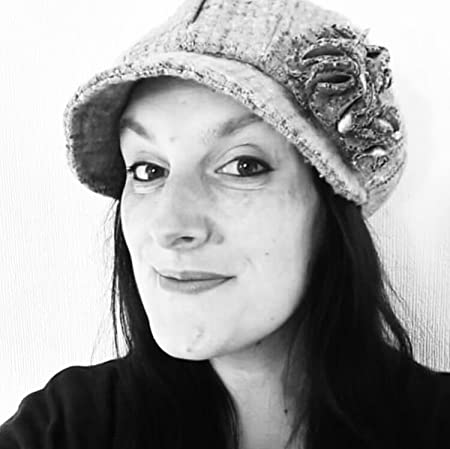 Purchase the Book
Purchase the M J White subscription and you'll get exclusive Author notes with each title! Or you can purchase the book on its own. We have signed editions of all three in stock.