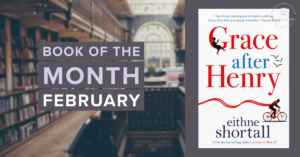 My thoughts…
Our book of the month for February 2021 was an emotive choice. We'd had the uplifting romantic comedy from Kirsty Greenwood in January to kickstart the first month of what is already for many a difficult year, and we fell straight into something full of emotion and grief. It was a brave selection which we did think carefully about but Eithne has an incredible talent for making you smile through your tears and I think the general consensus is that we did just that whilst reading Grace After Henry.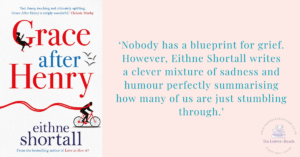 So this is a book that we didn't quite know that we needed – but once we were immersed in the pages it was clear that it fit a very special type of contemporary fiction, almost a genre all of its own. Discovering who Henry was through Grace's memories is a wonderful way of exploring loss and the little bursts of humour took the edge off of raw grief without dismissing the emotion.
The characters were constructed wonderfully. Personalities that shine through a book always make you feel more involved in it. Grace's Mum and Dad (that planned outing to Nando's….!), Betty and her opinions… the characters were lovely. But the best part about the book for me, was that it wasn't predictable. I thought I was predicting the ending, but it surprised me – and I love the ending, it was beautiful.
Nobody has a blueprint for grief. However, Eithne Shortall writes a clever mixture of sadness and humour perfectly summarising how many of us are just stumbling through.
About the Book…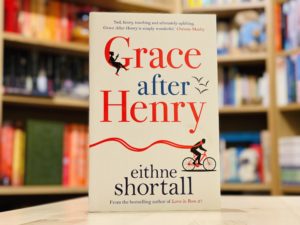 Grace sees her boyfriend Henry everywhere. In the supermarket, on the street, at the graveyard.

Only Henry is dead. He died two months earlier, leaving a huge hole in Grace's life and in her heart. But then Henry turns up to fix the boiler one evening, and Grace can't decide if she's hallucinating or has suddenly developed psychic powers. Grace isn't going mad – the man in front of her is not Henry at all, but someone else who looks uncannily like him. The hole in Grace's heart grows ever larger.
Grace becomes captivated by this stranger, Andy – to her, he is Henry, and yet he is not. Reminded of everything she once had, can Grace recreate that lost love with Andy, resurrecting Henry in the process, or does loving Andy mean letting go of Henry?
Genre: Contemporary Fiction
Publication: 2018

About the Author…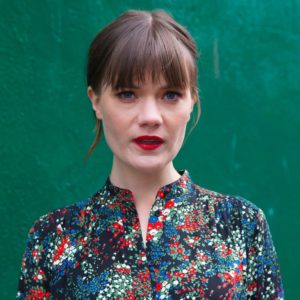 Eithne Shortall is an author and journalist. Her debut novel, Love in Row 27, was published in June 2017. Her second novel, Grace after Henry, will be published in the UK and Ireland in May 2018 and in the United States in early 2019. … She went to London to write her first novel, Love in Row 27, which is set there.
Connect with the Author…
Facebook | Twitter | Instagram |
Are you looking for a Bookish environment to talk all things books? Then look no further than The Fiction Cafe – don't forget to answer the membership questions in order to join. We welcome Authors and Readers and there are lots of exciting happenings in the group! Our Book of the Month Read A Longs happen there too.