April is Autism Awareness month in the USA, Autism Acceptance Week in the UK and National Autism Day falls in April too. But i'm a firm believer that you don't need an awareness month or day to start putting into place your inclusivity and acceptance.
Last year, the shift changed from 'Awareness' to Acceptance. Because actually, most people with Autism don't want you to just be aware that they have it, and what that means. Neurodiverse people still don't dominate discussions about Autism and Neurodiversity and there's something inherently wrong in that. If you're interested in learning more about the shift from Awareness to Acceptance check out this BBC article here. As Sarinah O'Donoghue writes in the article, "acceptance' signifies acknowledgement of our differences, whilst 'awareness' suggests that they are merely tolerated.' Awareness has historically and notoriously been about raising money – for research and cures and answers. Whereas Acceptance is about realising that society needs to change, not the Neuro-diverse people within it.
There are many books written about Autism, and many non-fiction accounts of what it means to be Autistic. Here's a little list of books that have brilliant focus on people with Autism, many of them are fiction but inspired by true accounts and experience.
So why not use April to challenge dialogue about Autism and support Autistic people to reclaim the narrative of their own awareness days/weeks and month. Start with fiction but draw upon your own research and make an effort to promote acceptance, not just awareness.
The Curious Incident of the Dog in the Night-Time by Mark Haddon

The Curious Incident of the Dog in the Night-Time is a murder mystery novel like no other. The detective, and narrator, is Christopher Boone. Christopher is fifteen and has Asperger's Syndrome. He knows a very great deal about maths and very little about human beings. He loves lists, patterns and the truth. He hates the colours yellow and brown and being touched. He has never gone further than the end of the road on his own, but when he finds a neighbour's dog murdered he sets out on a terrifying journey which will turn his whole world upside down.
House Rules by Jodi Picoult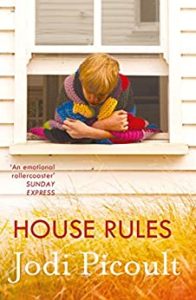 The powerful must-read story of a Mother's unthinkable choice. Emma Hunt has spent fifteen years raising Theo and Jacob on her own, and has created what she sees to be a stable and happy life for them, despite the challenges of Jacob's Asperger's syndrome.
Jacob's behaviour has sometimes frustrated Emma, but she has never doubted her son's good heart. Yet, when his tutor is found dead, suspicion begins to surround Jacob and the Hunt family, who have never quite fitted into the community.
The Rosie Project by Graeme Simsion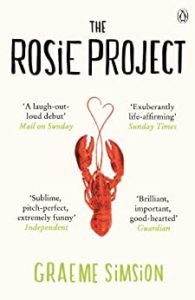 Discover the delightfully heartwarming and life-affirming bestseller about one man's unlikely journey through love. Don Tillman has got his love life planned out. He knows exactly who he wants, but is it who he needs? You can follow up on Don's story in books two and three which are out now too.
This Is How We Are Human by Louise Beech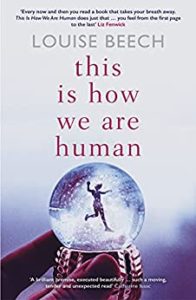 Smashing through stigma, ethical dilemmas and cultural norms, Louise Beech writes with compassion, firmly intent on bringing human nature to the forefront of your mind. Beautiful writing is often seen and experienced – but rarely felt. You will feel all of it within these pages though.
Anything But Typical by Nora Raleigh Baskin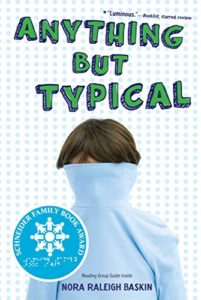 Jason Blake is an autistic twelve-year-old living in a neurotypical world. Most days it's just a matter of time before something goes wrong. But Jason finds a glimmer of understanding when he comes across PhoenixBird, who posts stories to the same online site as he does. Told from the first-person perspective of an autistic boy, Nora Raleigh Baskin's novel is an enlightening story for anyone who has ever worried about fitting in.
Love Anthony by Lisa Genova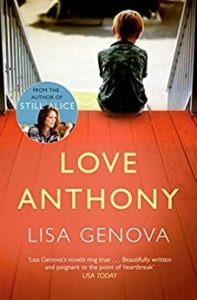 From the bestselling author of Still Alice comes a heartfelt novel about friendship and a mother coping with the loss of her autistic son Olivia Donatelli's dream of a 'normal' life was shattered when her son, Anthony, was diagnosed with autism at age three. He didn't speak. He hated to be touched. He almost never made eye contact. And just as Olivia was starting to realise that happiness and autism could coexist, Anthony died.
The Kiss Quotient by Helen Hoang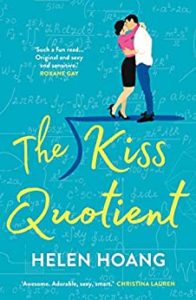 A heartwarming and refreshing debut novel that proves one thing: there's not enough data in the world to predict what will make your heart tick. It's high time for Stella Lane to settle down and find a husband – or so her mother tells her. This is no easy task for a wealthy, successful woman like Stella, who also happens to have Asperger's. Analyzing data is easy; handling the awkwardness of one-on-one dates is hard. To overcome her lack of dating experience, Stella decides to hire a male escort to teach her how to be a good girlfriend…
Daniel Isn't Talking by Marti Leimbach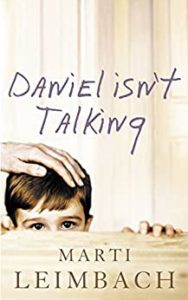 A powerful novel exploring the effects of autism on a young family from Marti Leimbach, author of the international bestseller 'Dying Young', who has experienced and dealt with the condition within her immediate family.
Standard Deviation by Katherine Heiny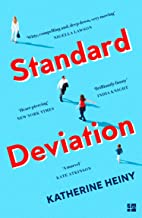 An uproarious novel from the celebrated author of Single, Carefree, Mellow about the challenges of a good marriage, the delight and heartache of raising children, and the irresistible temptation to wonder about the path not taken.
The Reason I Jump by Naomi Higashida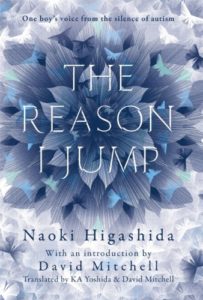 Written by Naoki Higashida, a very smart, very self-aware, and very charming thirteen-year-old boy with autism, The Reason I Jump is a one-of-a-kind memoir that demonstrates how an autistic mind thinks, feels, perceives, and responds in ways few of us can imagine.