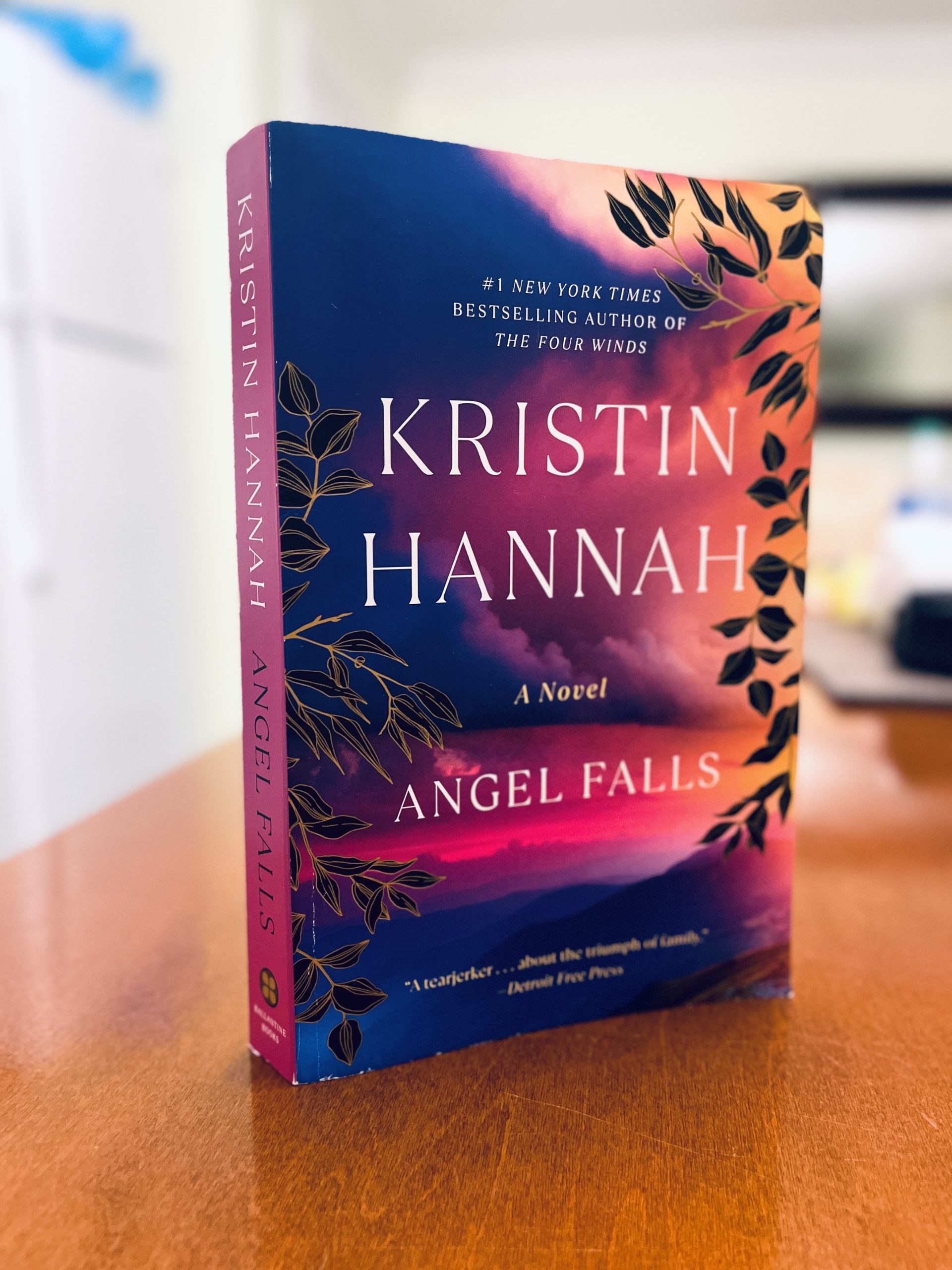 It has been a while since I've read a book by Kristin Hannah and I've been reminded of how much I really enjoy her writing style. Angel Falls is one of her older novels that caught my eye in a republished cover and this is the USA edition.
The novel unfolds through the narrative of four distinctive voices. The difference between them is clear and they each have their own tone and style. Kristin Hannah moves effortlessly between the voice of a middle aged man to the voice of a traumatised child. For someone who skips through chapters quickly without pausing to see whose 'voice' it's being narrated in, this differentiation is really helpful.
Understanding a character whilst they themselves are in a coma, is a tricky one. But Kristin Hannah unfolds her story through those that know or knew her best. The sting of secrets coupled with the triumph of family make this an interesting read.
Whilst the storyline was somewhat predictable in areas, this is not a criticism in this case. The writing style, characters and setting made up for it more than enough – it's a gentle novel and one in true Kristin Hannah style. It doesn't need complex twists, and domestic fiction is a great genre to sum it up.
This is also a really interesting book for topical book club discussions. And the whole 'What if' the coma didn't happen question is one to ponder. Would family secrets, lies and deceit still unravel in another way perhaps?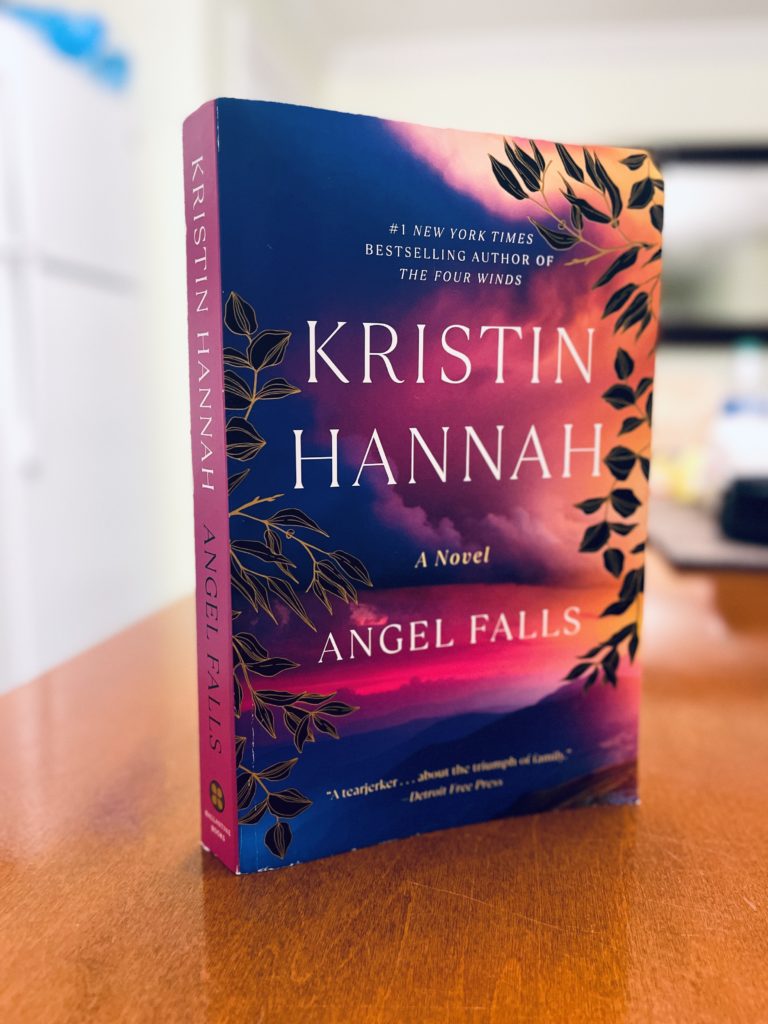 About the Book
When Mikaela Campbell, beloved wife and mother, falls into a coma, it is up to her husband, Liam, to hold the family together and care for their grieving, frightened children. Doctors tell Liam not to expect a recovery, but he believes that love can accomplish what medical science cannot. Daily he sits at Mikaela's bedside, telling her stories of the precious life they have built together, hoping against hope that she will wake up. But then he discovers evidence of his wife's secret past: a first marriage to movie star Julian True.
 
Desperate to bring Mikaela back at any cost, Liam knows that he must turn to Julian for help. But will that choice cost Liam his wife, his family, and everything he holds dear? One of Kristin Hannah's most moving novels, Angel Falls is a poignant and unforgettable portrait of marriage and commitment, of an ordinary man who dares to risk everything in the name of love.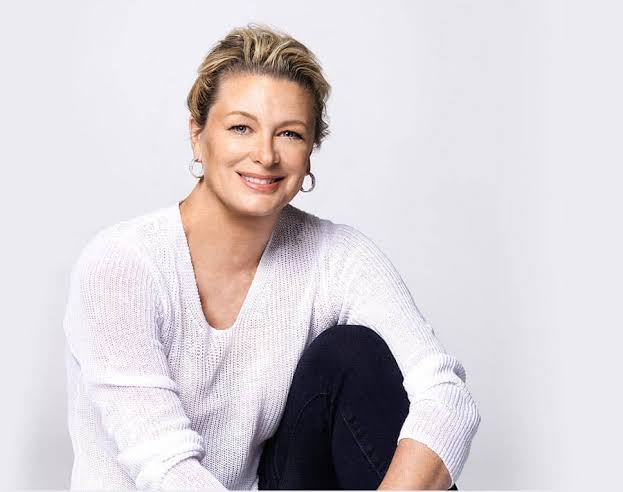 About The Author
ristin Hannah is the award-winning and bestselling author of more than 20 novels including the international blockbuster, The Nightingale, which was named Goodreads Best Historical fiction novel for 2015 and won the coveted People's Choice award for best fiction in the same year. It was also named a Best Book of the Year by Amazon, iTunes, Buzzfeed, the Wall Street Journal, Paste, and The Week. In 2018, The Great Alone became an instant New York Times #1 bestseller and was named the Best Historical Novel of the Year by Goodreads.
The Four Winds was published in February of 2021 and immediately hit #1 on the New York Times, Wall Street Journal, USA Today, and Indie bookstore's bestseller lists. Additionally, it was selected as a book club pick by the both Today Show and The Book Of the Month club.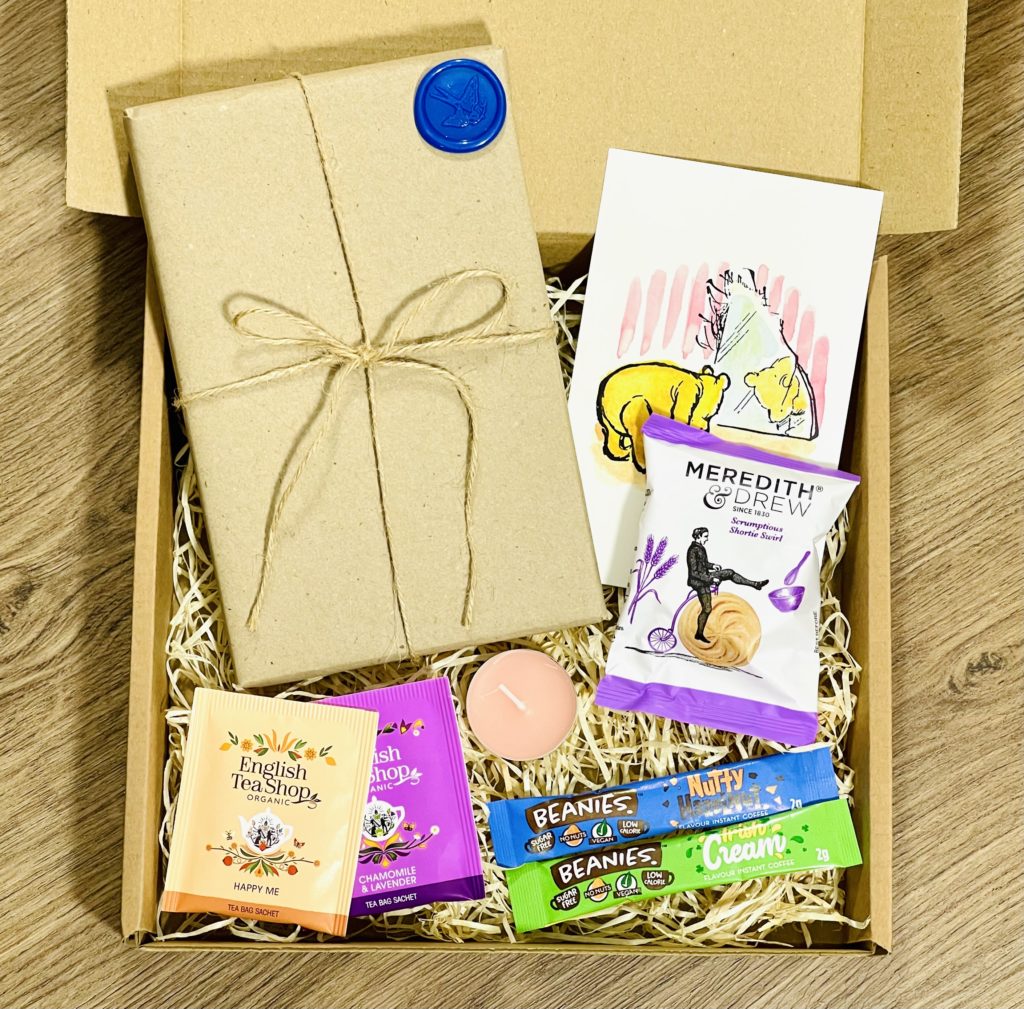 Browse our Shop
Looking for your next read? Head to our Shop to see what's available. We have some of Kristin Hannah's titles in stock!