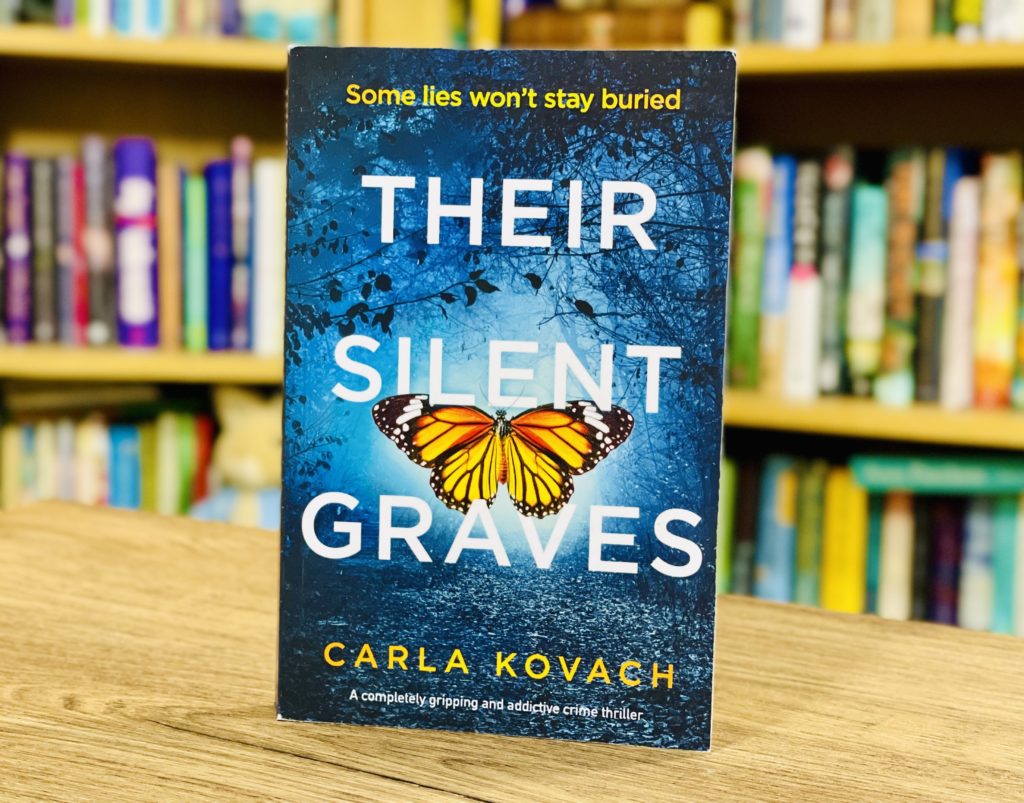 That opening chapter was literally breath-taking. I held my breath the whole time and felt the tension of what was being described. Carla Kovach you just get better and better! With fantastic books to start with – there's hardly room for improvement but Carla somehow manages it anyway. This series is absolutely gripping and I love how each book could be read as a standalone too but with more and more insights into Gina Harte's back story why would you? Start at the beginning and catch up quick because this series isn't over yet…
About the Book…
Some lies won't stay buried forever…
Cherie sees the anger on her husband's face. She's late home from work. Again. He's always like this when she doesn't call, and she's scared he wouldn't believe her even if she could tell him the truth.
'I called in to see Mum on the way home.'
Cherie didn't visit her mum, but she can't say where she's been. It's a secret that, if told, could ruin the lives of everyone around her. But recently somebody has started sending her messages. Somebody knows what Cherie has done and they're ready to tell.
When a body of a young man, connected to Cherie's past, is found in a shallow grave in a nearby woodland, she is certain the killer is sending her a message. And when her closest school friend then goes missing, her worst fears are realised. Someone wants revenge and they're going to do everything they can to get it.
Genre: Mystery / Thriller
Publication: 14th September 2020
About the Author…
Carla Kovach was born in Birmingham, UK and now resides in Redditch, Worcestershire. Author of supernatural drama 'Flame,' psychological thriller 'To Let,' crime thriller 'Whispers Beneath the Pines, and romantic comedy 'Meet Me at Marmaris Castle.' Carla also writes stage and screen plays, some of which have been produced in the Worcestershire area.
Connect with the Author…
Facebook | Twitter | Instagram | Website
Are you looking for a Bookish environment to talk all things books? Then look no further than The Fiction Cafe – don't forget to answer the membership questions in order to join. We welcome Authors and Readers and there are lots of exciting happenings in the group! Our Book of the Month Read A Longs happen there too.