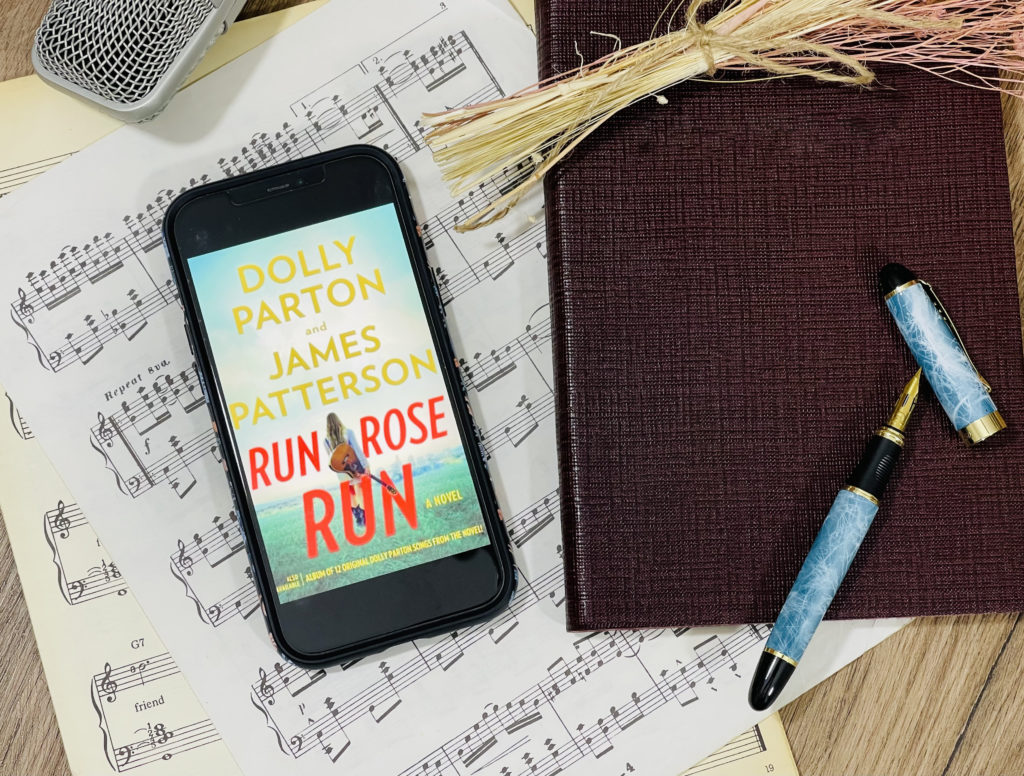 The combination of writing talent that we didn't know we needed! Yes, this is really real. Dolly Parton and James Patterson have co-written a book. It's difficult to see who wrote which bits and who was the biggest influence… but if you're expecting Patterson's usual style you will be disappointed. This is co-written for a reason! It's a story that needs to be told and it needed the knowledge and experience of Dolly to combine with a writer who knows how to write. This worked well and the partnership has achieved what it needed to.
Nashville came alive in this book through the songs that the main character, AnnieLee, writes, as well as the bars and venues that she visits and the journey that she goes on. I really loved that. I fell in love with music again. Dolly Parton's own experiences perhaps shine through more than anything else and give this an air of authenticity. Reminiscent of Britney Spears book that she co-wrote with her Mother.
I also encourage you to listen to Big Dreams and Faded Jeans by Dolly Parton – part of the inspiration/link with the book.
About the Book…
FIND A FUTURE. LOSE A PAST.
She's a star on the rise, singing about the hard life behind her.
She's also on the run.
Nashville is where she's come to claim her destiny.
It's also where the darkness she's fled might find her. And destroy her…
RUN ROSE RUN: a story glittering with danger and desire.
Genre: Mystery / Thriller
Publication: 7th March 2022
About the Author…
Dolly Parton is a singer, songwriter, actress, producer, businesswoman and philanthropist. The composer of more than 3,000 songs, she has sold over 100 million records worldwide and has given away millions of books to children through her non-profit, Dolly Parton's Imagination Library.
James Patterson is one of the best-known and biggest-selling writers of all time. His books have sold in excess of 400 million copies worldwide. He is the author of some of the most popular series of the past two decades – the Alex Cross, Women's Murder Club, Detective Michael Bennett and Private novels – and he has written many other number one bestsellers including stand-alone thrillers and non-fiction.
James is passionate about encouraging children to read. Inspired by his own son who was a reluctant reader, he also writes a range of books for young readers including the Middle School, Dog Diaries, Treasure Hunters and Max Einstein series. James has donated millions in grants to independent bookshops and has been the most borrowed author in UK libraries for the past thirteen years in a row. He lives in Florida with his family.
Connect with the Authors…
Thanks to NetGalley and the publisher and author for a copy of this book in exchange for my honest review.
Are you looking for a Bookish environment to talk all things books? Then look no further than The Fiction Cafe – don't forget to answer the membership questions in order to join. We welcome Authors and Readers and there are lots of exciting happenings in the group! Our Book of the Month Read A Longs happen there too.