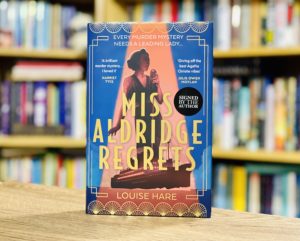 Miss Aldridge Regrets is the exquisite new novel from Louise Hare. A brilliant murder mystery, it also explores class, race and pre-WWII politics, and will leave readers reeling from the beauty and power of it.
With strong vibes of a Titanic-esque narrative merged nicely with the bits we love best about Agatha Christie's story-telling… Miss Aldridge Regrets by Louise Hare is absolutely fantastic.
It has its own elements too, glamour woven with murder, issues of class and ethnicity. Louise Hare captures the era wonderfully.
The perfect book to escape with this Summer – hop on a cruise and uncover a murder without leaving the comfort of your own home!
About the Book…
London, 1936
Lena Aldridge is wondering if life has passed her by. The dazzling theatre career she hoped for hasn't worked out. Instead, she's stuck singing in a sticky-floored basement club in Soho and her married lover has just left her. She has nothing to look forward to until a stranger offers her the chance of a lifetime: a starring role on Broadway and a first-class ticket on the Queen Mary bound for New York.
After a murder at the club, the timing couldn't be better and Lena jumps at the chance to escape England. Until death follows her onto the ship and she realises that her greatest performance has already begun.
Because someone is making manoeuvres behind the scenes, and there's only one thing on their mind…
MURDER
Genre: Historical Fiction
Publication: 28th April 2022

About the Author…
Louise Hare is a London based author. Her debut novel This Lovely City was published by HQ (Harper Collins) on March 12th 2020 and House of Anansi (N. America) on April 7th 2020. She has an MA in Creative Writing (Distinction) from Birkbeck, University of London.
Order from Tea Leaves and Reads…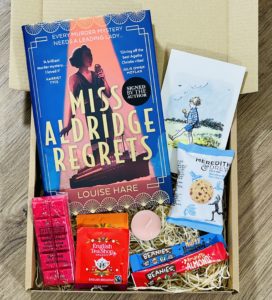 We are delighted to have the signed exclusive edition of this book in stock. Order via our shop and choose whether to have the book on its own or in a box of treats! Click here for more information.
Connect with the Author…
Facebook | Twitter | Instagram |
Are you looking for a Bookish environment to talk all things books? Then look no further than The Fiction Cafe – don't forget to answer the membership questions in order to join. We welcome Authors and Readers and there are lots of exciting happenings in the group! Our Book of the Month Read A Longs happen there too.