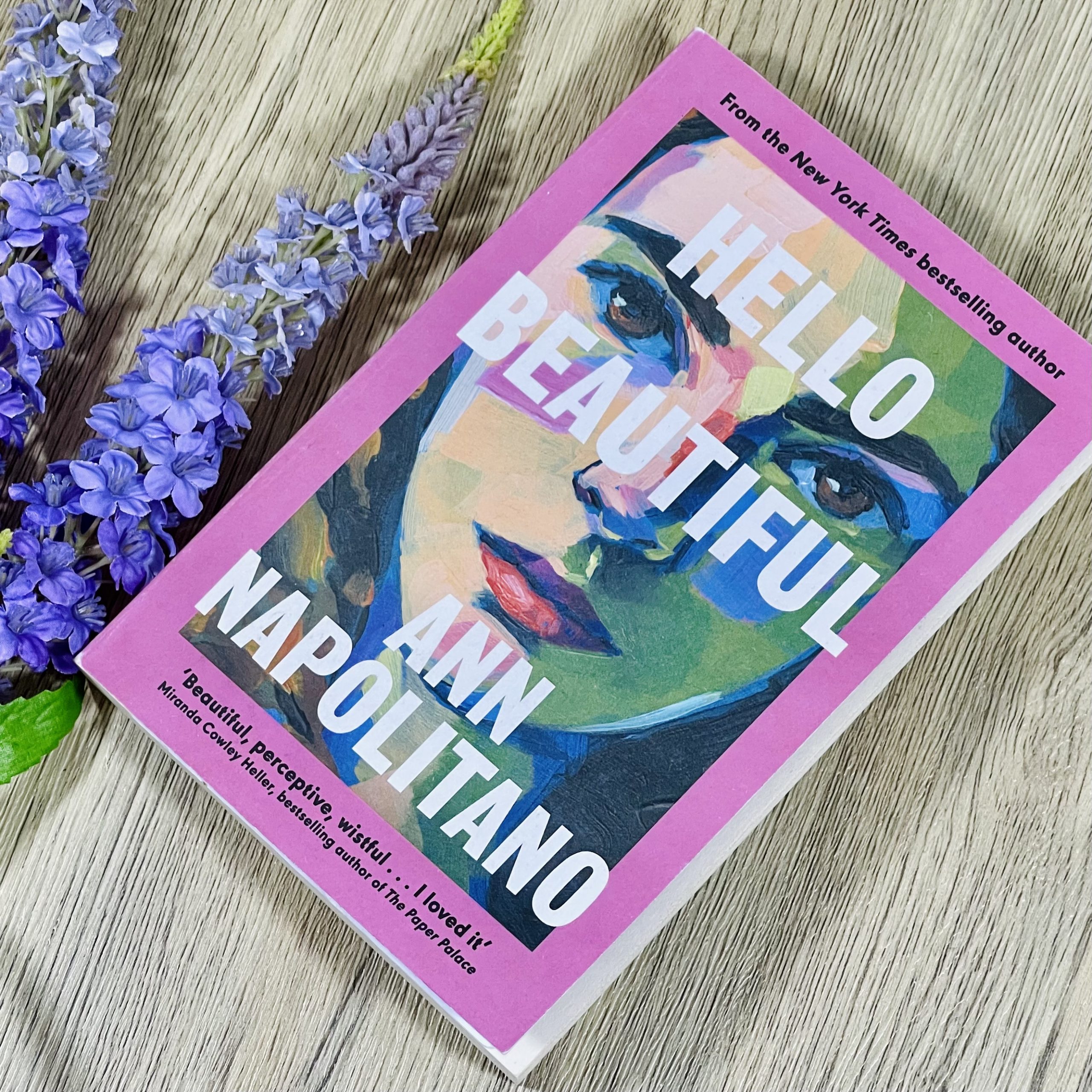 I absolutely loved Dear Edward – and I had very high expectations for Hello Beautiful. But it was a different kind of atmosphere, one that I still absolutely loved, but it took a little time to switch my expectations. Once I did… I couldn't put the book down.

This is such a beautiful and tender family drama – a coming of age modern day (ish) Little Women, primarily set in Chicago. Ann Napolitano's lyrical writing, her beautiful prose, is firmly within the pages of the book and stronger than ever…

"We're part of the sky, and the rocks of your mother's garden, and that old man who sleeps by the train station. We're all interconnected and when you see that, you see how beautiful life is."

The drama of her characters lives, the fierce connectedness of the sisters, the bond, the cracks, the raw truth, the stark secrets – everything about this book was compelling me to read it.

This is a brilliant choice for fans of Glendy Vanderah, Barbara O'Neal, JoJo Moyes, Mary Beth Keane, and Elin Hilderbrand.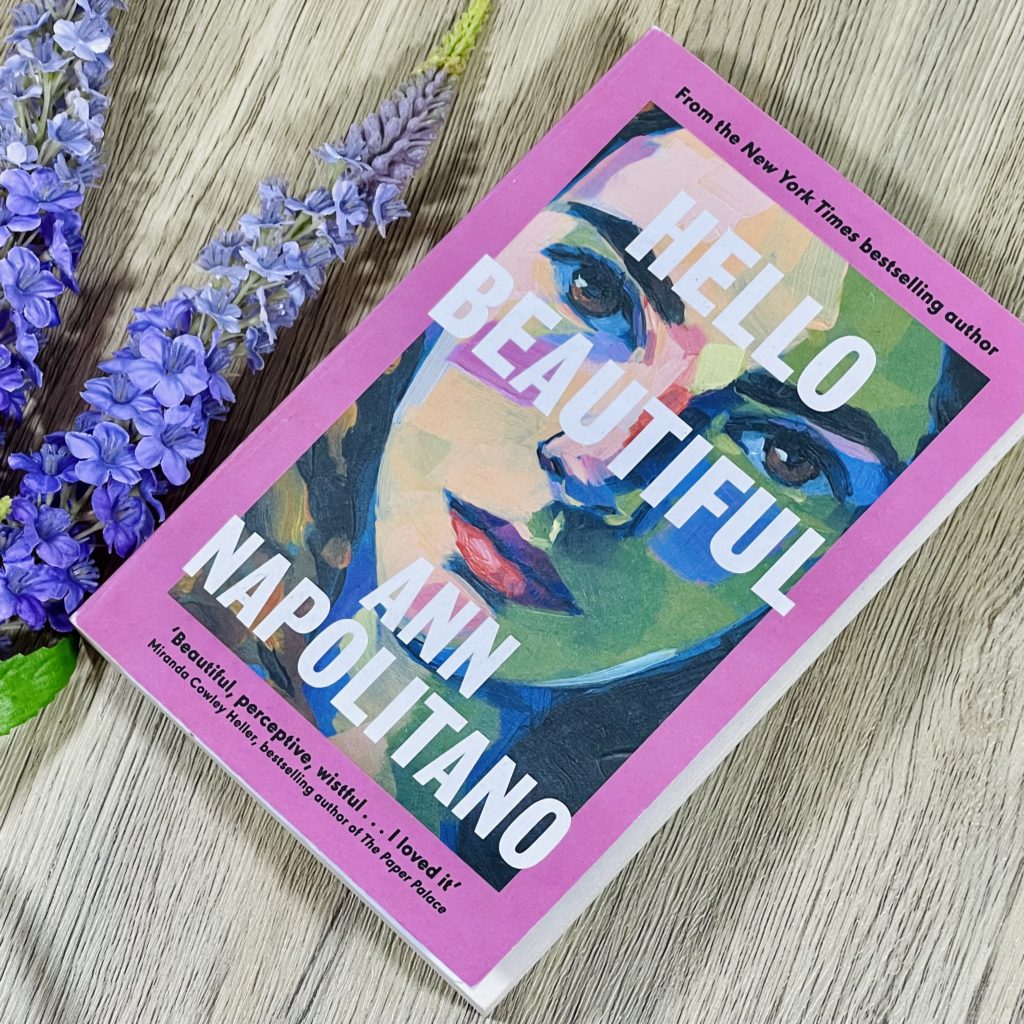 About the Book
William Waters grew up in a house silenced by tragedy, where his parents could hardly bear to look at him, much less love him. So it's a relief when his skill on the basketball court earns him a scholarship to college, far away from his childhood home. He soon meets Julia Padavano, a spirited and ambitious young woman who surprises William with her appreciation of his quiet steadiness. With Julia comes her family; she is inseparable from her three younger sisters: Sylvie, the dreamer, is happiest with her nose in a book and imagines a future different from the expected path of wife and mother; Cecelia, the family's artist; and Emeline, who patiently takes care of all of them. Happily, the Padavanos fold Julia's new boyfriend into their loving, chaotic household.

But then darkness from William's past surfaces, jeopardizing not only Julia's carefully orchestrated plans for their future, but the sisters' unshakeable loyalty to one another. The result is a catastrophic family rift that changes their lives for generations. Will the loyalty that once rooted them be strong enough to draw them back together when it matters most?

Vibrating with tenderness, Hello Beautiful is a gorgeous, profoundly moving portrait of what's possible when we choose to love someone not in spite of who they are, but because of it.
About The Author
Ann Napolitano's new novel, Hello Beautiful, has been named one of the most anticipated books of 2023 by Elle, Books-A-Million, Today, The Week, Apartment Therapy, Goodreads, Lit Hub and more. It will be published by Dial Press on March 14th, 2023. Her novel, Dear Edward, was published in January 2020 and was an instant New York Times bestseller. She is the author of the novels A Good Hard Look and Within Arm's Reach. She was the Associate Editor of One Story literary magazine from 2014-2020. She received an MFA from New York University; she has taught fiction writing for Brooklyn College's MFA program, New York University's School of Continuing and Professional Studies and for Gotham Writers' Workshop. In November 2019, Ann was long-listed for the Simpson/Joyce Carol Oates Literary Prize.
[Photo credit; goodreads]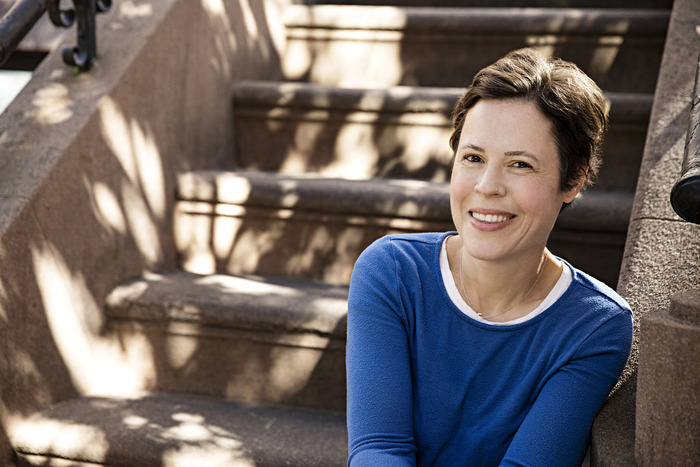 Browse our Shop
Looking for your next read? Head to our Shop to see what's available.