The Firekeeper's Daughter by Angeline Boulley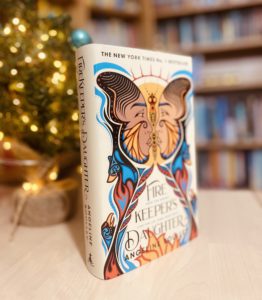 This book has SO many accolades we couldn't pass it up – but haven't read it yet!  We've had a keen eye on this for a while, Netflix series coming soon, Reese's Book Club choice, New York Times Bestseller… the list goes on. It promises great things!
Keep the Secret. Live the Lie. Earn your Truth.
For fans of Angie Thomas and Tommy Orange comes a ground-breaking YA thriller about a Native American teen who must root out the corruption in her community
Eighteen-year-old Daunis's mixed heritage has always made her feel like an outsider, both in her hometown and on the nearby Ojibwe reservation. When she witnesses a shocking murder, she reluctantly agrees to be part of a covert FBI operation into a series of drug-related deaths.
But the deceptions – and deaths – keep piling up and soon the threat strikes too close to home. Now Daunis must decide what it means to be a strong Anishinaabe kwe (Ojibwe woman) and how far she'll go to protect her community, even if it tears apart the only world she's ever known.
The Subtle Knife by Philip Pullman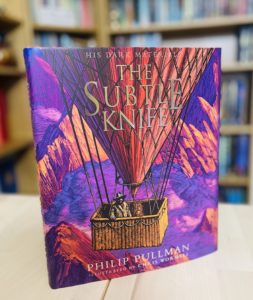 The opportunity to add the next illustrated version of Philip Pullman's books to our collection couldn't pass us by. We already have The Northern Lights, which is just beautiful. These books are timeless classics – well worth reading whatever your age!
"What is he? A friend, or an enemy?" "He is a murderer."
Will has just killed a man. He's on the run. His escape will take him far beyond his own world, to the eerie disquiet of a deserted city, and to a girl, Lyra. Her fate is strangely linked to his own, and together they must find the most powerful weapon in all the worlds…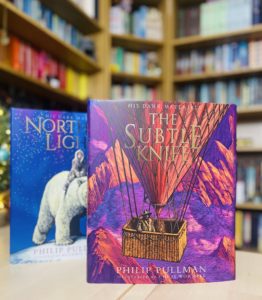 Proof Arrivals
Keep an eye on the blog as our reviews will appear over there! We have quite a lot of proofs to get through (and can't wait!) so do bare with us.
Just One More Day by Susan Buchanan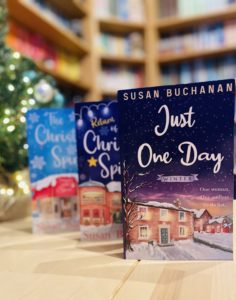 A Spoonful of Murder by J.M Hall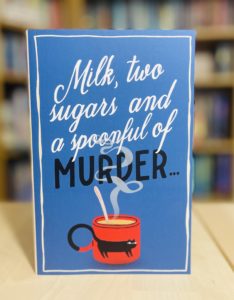 How High We Go in the Dark by Sequoia Nagamatsu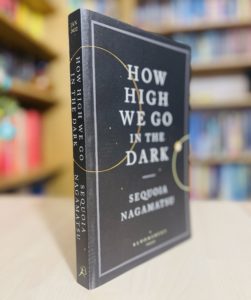 Time is a Mother by Ocean Vuong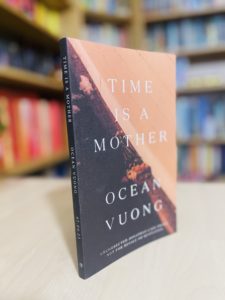 Waterstones Hardback Sale
We had to do it… a combination of saved up points and saved up gift vouchers meant we were able to  have a good spend-up at Waterstones in their very surprising 50% off all hardbacks sale.. Coincidentally it excluded their 'Book of the Year' which would have been only a tiny bit affordable if they'd halved the extortionate £75 price…but anyway we digress! Here's what we chose…
May have also popped back and grabbed Ann Patchett's latest book and a couple of others too…!