You may have already seen our Winter 2022 Publications Blog, a roundup of the fantastic Winter/Christmas themed titles that have hit the shelves this year. But this is our very own stock round up of the titles that we have available from this years publishing picks, many of which are signed or book-plated. Take a look below or perhaps watch our latest TikTok to see more!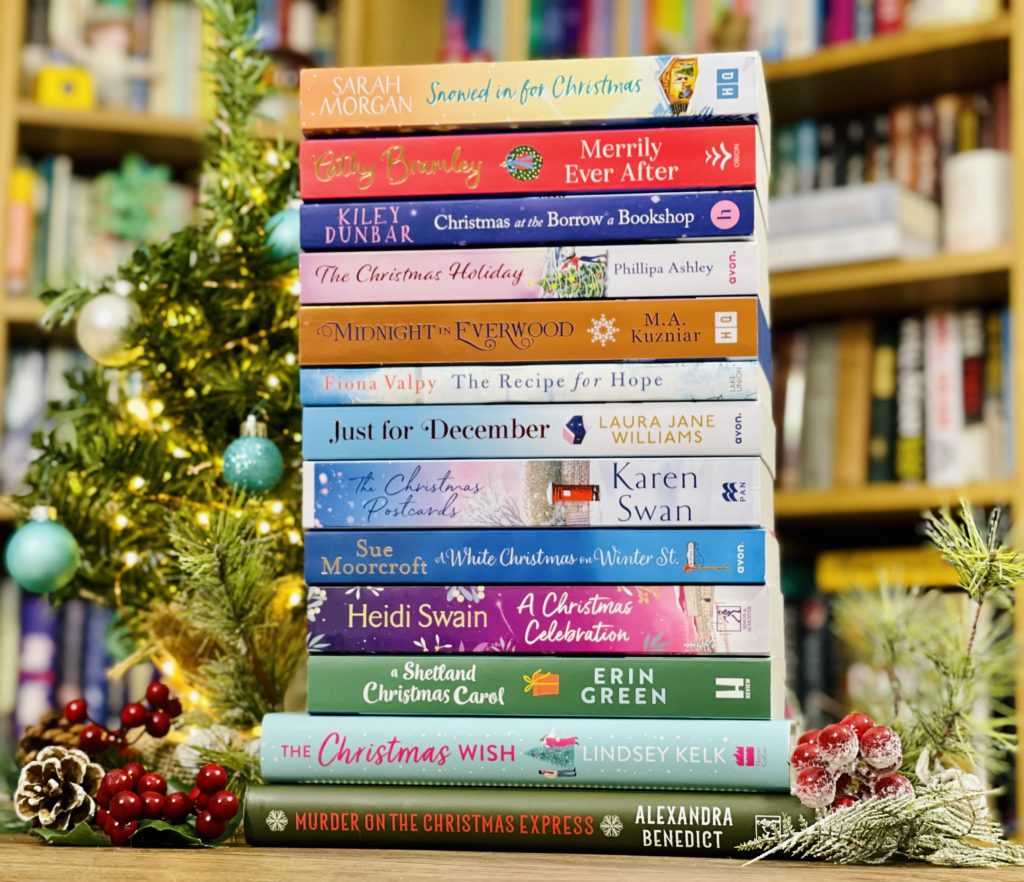 What a line up right?! It's a bigger stack than last years and features a couple of new Authors for us, and many returning favourites. If you're part of our Book Club you'll be receiving A White Christmas on Winter Street by Sue Moorcroft (signed by the Author) in your specially themed December Book Club Box. You may have spotted Midnight in Everwood, landing on our shelves in paperback for the first time a few months ago – our copies are the beautiful exclusive Independent Bookshop edition. If you bump that up to a book box when you buy, you'll have some gorgeous Everwood theming included… The Christmas Wish by Lindsey Kelk is the collectors edition… there is so much to choose from this year!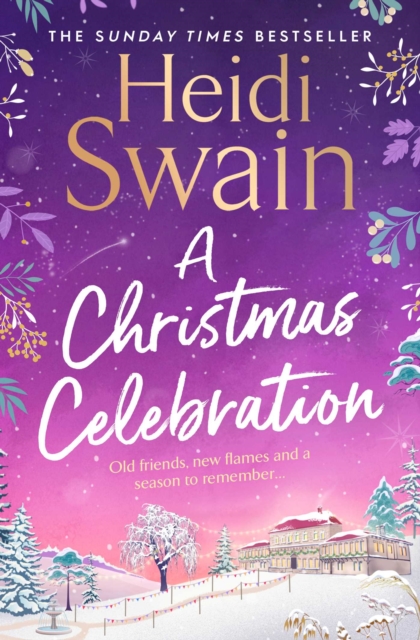 A Christmas Celebration by Heidi Swain
I can almost 100% say, given it's nearly the end of the year, that Heidi Swain's A Christmas Celebration is our bestselling title this year. And for good reason! Heidi's Winter books always transport us to somewhere Wintery, with just the right dose of festivity, romance and real life dramas. We completely sold out of the signed editions that we stocked but can stock this unsigned if there are special requests.
A Shetland Christmas Carol by Erin Green
Love, Life and Laughter fill Erin's novels, and A Shetland Christmas Carol is no exception. Described as the perfect cosy read for the season, it's set on the beautiful Island of Shetland and immerses the reader in the Lerwick Community in the run up to Christmas.
A White Christmas on Winter Street by Sue Moorcroft
Returning as a book club Author for the second time, Sue Moorcroft writes heart-warming Christmas romances perfect for curling up and reading. Love, family and the power of forgiveness feature in this beautifully festive novel. This will be firmly on my reading list this Winter as I join the book club members in getting stuck in.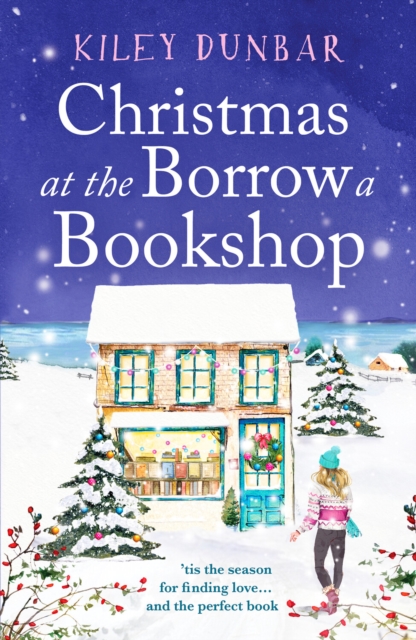 Christmas at the Borrow a Bookshop by Kiley Dunbar
This was a stock choice by popular demand and through seeing Kiley's books being mentioned in a lot of book groups on Facebook! Kiley very kindly signed book-plates for us so each book has her signature inside and we're stocking book one – The Borrow a Bookshop Holiday – so whilst this is a series you can read the books as standalones too.
Just for December by Laura Jane Williams
We're delighted to have signed book-plates to include with each copy of Just for December. Laura Jane Williams is a firm five star read and this is another that I'm looking forward to finishing this month. Festive, heart-warming, enemies to lovers romance… just what's needed for cosy Winter reading!
Merrily Ever After by Cathy Bramley
I've been reading Cathy's books since forever and it's not Christmas (or Summer!) without one of her publications on the TBR pile. I particularly love how Cathy transports us to another place, with beautiful seasonal touches but also real life problems written about in a sensitive way. Our titles in stock include a festive signed book-plate too, with huges thanks to Cathy for sending us them!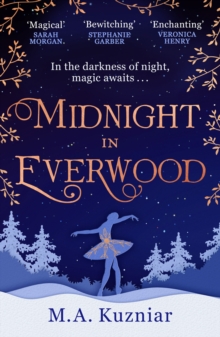 Midnight in Everwood by M A Kuzniar
Published in hardback in 2021 (and one of our bestselling hardbacks that year!) Midnight in Everwood is now out in paperback and the edition that we have in stock is an exclusive independent bookshop edition with stunning sprayed edges and a signed book-plate too. For a better look at the copies, take a peek at our TikTok video here. This is going to be a re-read for me, one of those rare things that I don't do often enough! If you're looking for a fantasy fairytale retelling this Winter, this is the title for you.
Murder on the Christmas Express by Alexandra Benedict
We had a stunning edition in stock that completely sold out, it had beautiful sprayed edges, end papers and was signed by the Author. We have a video here. The title was so popular though that we restocked with plain hardback copies and Alexandra sent us very lovely matching book-plates to go inside. So you can still get a signed copy!
Snowed in for Christmas by Sarah Morgan
My 'go to' choice when it comes to immersive but light-hearted reads at Christmas. From the Sunday Times bestseller Sarah Morgan, comes a new Christmas romance novel filled with lots of family drama and festive spirit!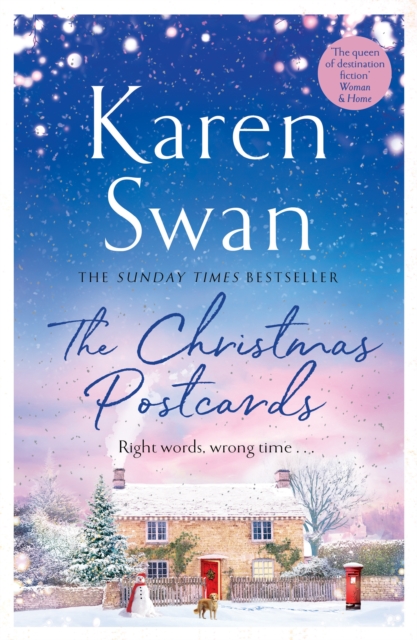 The Christmas Postcards by Karen Swan
I have to say, this is the most eye catching cover this year, with Heidi Swain coming in a close second! I absolutely love it and can't wait to curl up with a hot drink and get stuck in. From the picture-perfect Cotswolds to the majesty of the Himalayan foothills, The Christmas Postcards is a novel about how the closest connections can be the furthest apart. This book includes a signed book-plate too.
The Christmas Holiday by Phillipa Ashley
Let Sunday Times bestseller Phillipa Ashley whisk you away to the Lakes this Christmas, with a story full of unexpected romance, second chances, snowflakes and starlight! And even better? It includes a signed book-plate!
The Christmas Wish by Lindsey Kelk
This collectors edition is one to add to your shelf this Winter. It has beautiful end-papers, a signed book-plate, it's a first edition printing and underneath the dust jacket there are beautifully embossed snowflakes. It's stunning and part of a limited print run.
The Recipe for Hope by Fiona Valpy
In this charming novel from the bestselling author of The Dressmaker's Gift, food was once the language of Evie's soul. Now, can she remember the recipe for happiness? Each book comes with a book-plate personally signed by Fiona. Previously published as The French for Christmas, this edition of The Recipe for Hope includes editorial revisions.