Will You Remember Me?
By Amanda Prowse
This book is truly incredible. It was our first Book of the Month and what a treat we had. Discovering Amanda's books years ago was a dream and I feel so lucky that one of my favourite authors featured in our first ever 'Book Club' box.
I think it's safe to say we were all emotionally pulled by this one. Having not read the first book that focuses on Poppy and her family, I was thrown into their wonderful lives at their most devestating point. I planned to read this across the allocated two weeks but once I started I really couldn't stop. The personal discussions with Amanda that we had throughout reading also completed the book for me and realising that the harrowing journey was so much more personal than we knew – really struck a chord.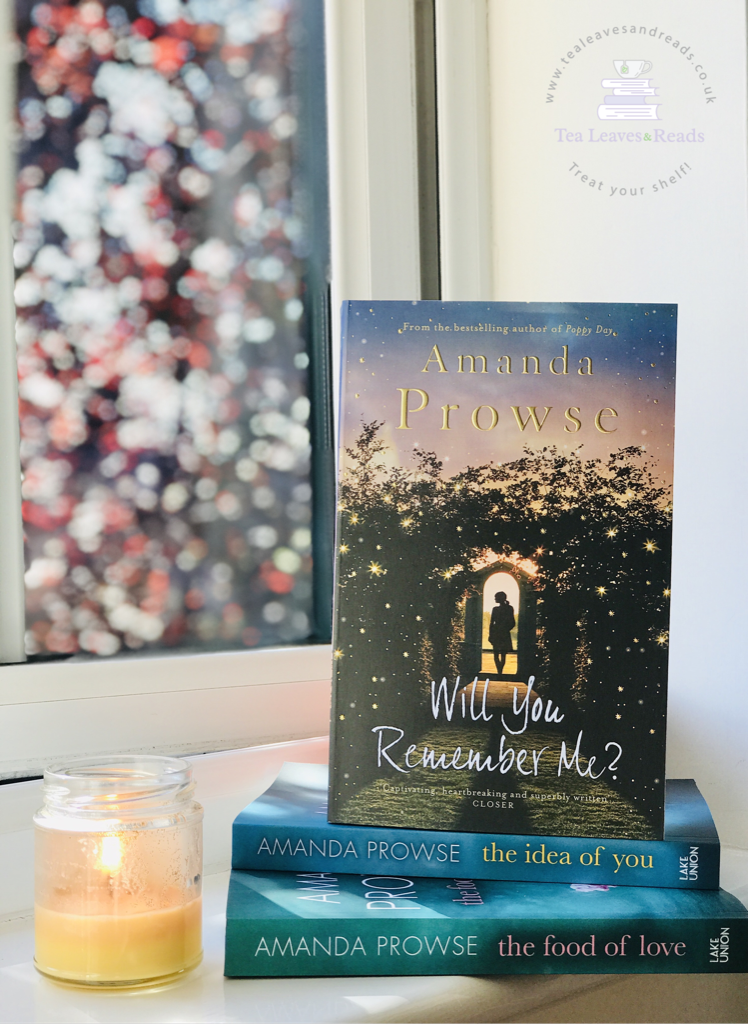 Amanda has always managed to take a difficult subject and present it in a beautiful story with incredible attention to detail and stunning characterisation. This book was no exception. I fell in love with the main characters from the start, they made me laught and cry in equal measures! Peg is just brilliant and I would love to revisit her again in a book one day – we had a little snippet into her future at the end but it wasn't enough!
For those that are wondering – this can be read as a standalone book. I hadn't read the first but will definitely be going back to do so. I don't think anything has been lost by reading this second and to be honest it's made me want to read all of Amanda's books!
If you read along with us let us know your thoughts either in the comments here or on the discussion post at The Fiction Cafe Book Club. (Please note the link will only work if you join!).
Coming Soon from Amanda Prowse & Josiah Hartley
If you're up to date with your bookish news then you'll know that it's not long before Amanda's next book will be out on the shelves. Amanda and her son, Josiah Hartley, have co-written a book called The Boy Between and you can read more about it here.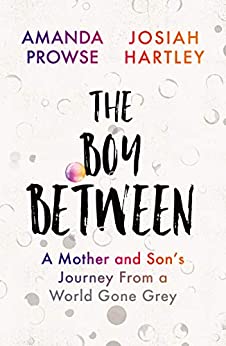 I can't wait to read this and let you know my thoughts – it's going to be another emotional read that's for sure. This is the book that Amanda and Josiah wish had been there for them during their most darkest times. Hopefully having it out there in the world will provide solace and even a little hope and guidance to others experiencing the same emotional journey that they have had.

If you haven't already joined us at The Fiction Cafe Book Club what are you waiting for? The book club on Facebook is a friendly group of almost 10,000 members. We discuss anything and everything bookish. We have an Author Live every Sunday when you get to ask a fantastic Author your questions (anything goes, mainly!). And in between we have lots of other exciting features, challenges and so much more. Pop over, answer the membership questions and we'll let you in! Don't forget to read the rules in the pinned post.

September's Book is a Psychological Thriller. I absolutely know it will be a good book and I am so glad we're having a pause after the emotions that Amanda's book evoked in us! We plan to switch the genres each month to hopefully mean there's something for everyone.
We haven't revealed the title yet but we will do shortly. Do make sure you're subscribed to our newsletter by filling in the box on our homepage. The newsletter will be out on Friday and will reveal ALL! September's book will also be signed by the Author – we're in for a treat! You can pre-order here.