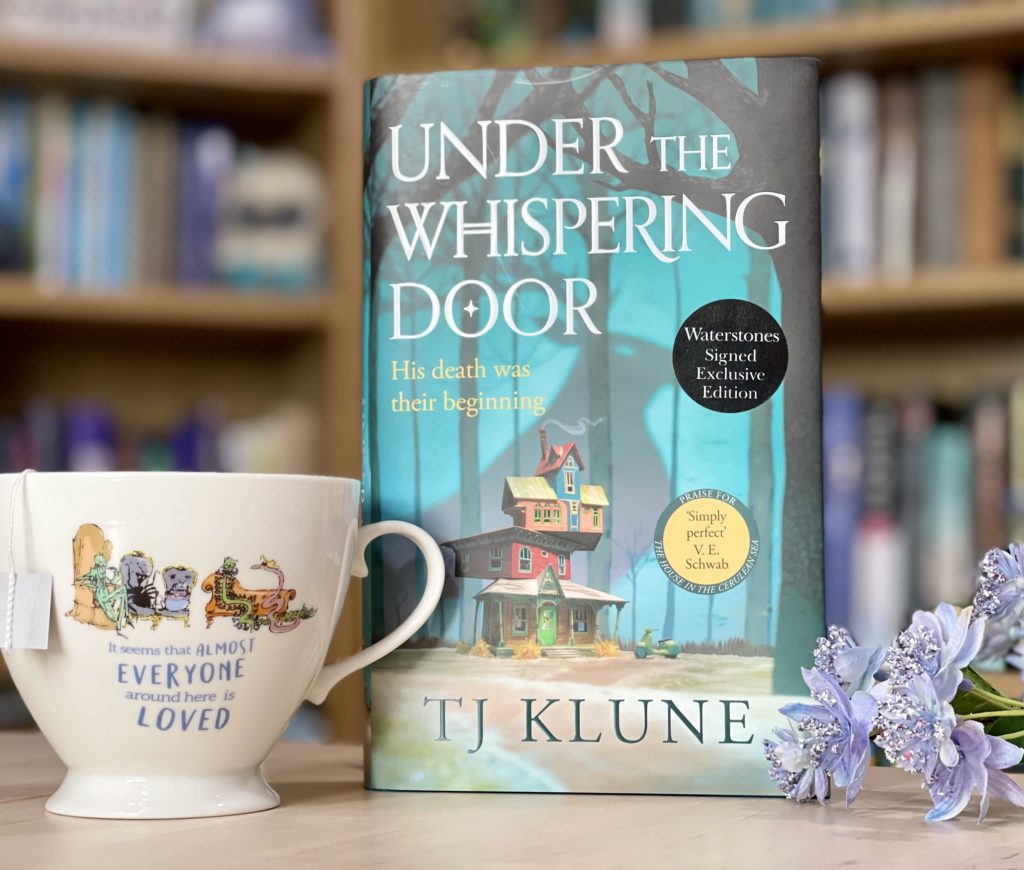 This is a story about loss and grief. A gentle, but heart-breaking story about life and death, and what we do with the time we have left. While the book maybe considered fantasy, this is merely a tool to convey a message. It's ok to grieve.
The story focuses on a Lawyer, Peter Wallace, so tightly bottled up that he's forgotten how to live his life. A hard-nosed man that thinks nothing more than the bottom line. So driven in his work he has pushed everyone and everything away to get results for his "clients".
Peter Wallace soon finds himself at his own funeral, after suffering a heart attack, and it's from here he learns that perhaps he got it all wrong. Even in death he has time to write the wrongs. With the aid of a Human Reaper and a compassionate Ferry Man, he soon learns that there was more to life… in death.
I really loved this book and how well it was written, it felt gentle and in the right places humorous. I felt it discussed themes in an easy to digest manner while also being poignant. Most of us have lost someone in their lives whether it be family or friends and this, I think, helps deal with some of the feelings that I have felt, growing up.
A beautifully told story, that will surely give your heart a bit of a workout and impact you in a way that will hopefully leave you feeling a little wholesome.
The first time you share tea, you are a stranger.
The second time you share tea, you are an honored guest.
The third time you share tea, you become family.
About the Book…
When a reaper comes to collect Wallace Price from his own funeral, Wallace suspects he really might be dead.
Instead of leading him directly to the afterlife, the reaper takes him to a small village. On the outskirts, off the path through the woods, tucked between mountains, is a particular tea shop, run by a man named Hugo. Hugo is the tea shop's owner to locals and the ferryman to souls who need to cross over.
But Wallace isn't ready to abandon the life he barely lived. With Hugo's help he finally starts to learn about all the things he missed in life.
When the Manager, a curious and powerful being, arrives at the tea shop and gives Wallace one week to cross over, Wallace sets about living a lifetime in seven days.
Under the Whispering Door is a contemporary fantasy about a ghost who refuses to cross over and the ferryman he falls in love with.
Genre: Contemporary Fantasy
Publication: September 2021
About the Author…
TJ KLUNE is a Lambda Literary Award-winning author (Into This River I Drown) and an ex-claims examiner for an insurance company. His novels include The House in the Cerulean Sea and The Extraordinaries. Being queer himself, TJ believes it's important—now more than ever—to have accurate, positive, queer representation in stories.
Connect with the Author…
Facebook | Twitter | Instagram | Website
Are you looking for a Bookish environment to talk all things books? Then look no further than The Fiction Cafe – don't forget to answer the membership questions in order to join. We welcome Authors and Readers and there are lots of exciting happenings in the group! Our Book of the Month Read A Longs happen there too.