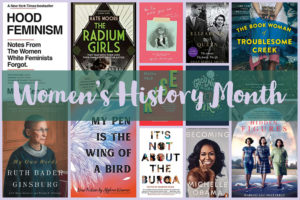 March is Women's History month – a time to educate ourselves about the historic moments that women have fought for and look at our progress with celebrating women. Personally, I think that historical achievements and present day battles should be celebrated regardless of what month it is but since we have this alloted time… better get cracking with some reading recommendations! For me, I learn best through fictional accounts based on real situations. So I'm going to share a few of my favourites as well as non-fiction too.
The Book Woman of Troublesome Creek by Kim Michele Richardson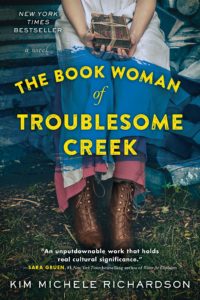 A fictionalised account of real subjects in the history of eastern Kentucky, this book explores so many themes – gratitude, pride, sacrifice, discrimination, family, love, loss and strength… Above all, isolation is the painful undertone of this book. The Blue people of Kentucky were segregated in the 1930s much the same as those who had anything but white skin. This book explores the life of Cussy Carter, the last living female of the rare Blue People ancestry and is based on true life. You can read my review here.
Good Night Stories for Rebel Girls: 100 Tales of Extraordinary Women by Elena Favilli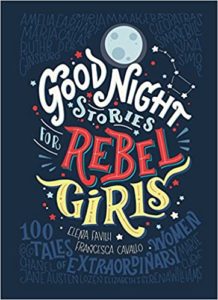 What if the princess didn't marry Prince Charming but instead went on to be an astronaut? What if the jealous step sisters were supportive and kind? And what if the queen was the one really in charge of the kingdom? Illustrated by sixty female artists from every corner of the globe, Good Night Stories for Rebel Girls introduces us to one hundred remarkable women and their extraordinary lives, from Ada Lovelace to Malala, Amelia Earhart to Michelle Obama. Empowering, moving and inspirational, these are true fairy tales for heroines who definitely don't need rescuing.
Hidden Figures by Margot Lee Shetterly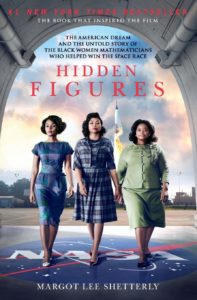 The inspiring story of four black female mathmaticians. Dorothy Vaughan, Mary Jackson, Katherine Johnson and Christine Darden all worked for NASA in the 1950s and 1960s. It chronicles nearly 30 years of their lives, which involved fighting against both sexism and brutal racism, and also how they used their intelligence to change both their own lives and this country. And it's a brilliant movie!
My Own Words by Ruth Bader Ginsburg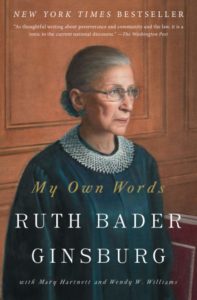 Supreme Court Justice Ruth Bader Ginsburg discusses gender equality and the work of Supreme Court – her own fascinating personal life and the impact of her Jewish faith. Witty, engaging, serious, and playful, My Own Words is a fascinating glimpse into the life of one of America's most influential women and "a tonic to the current national discourse
Elizabeth The Queen by Sally Bedell Smith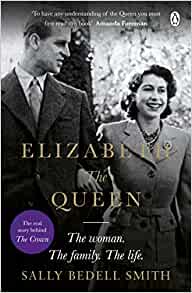 And just as important is to look to our own. Leading a fiercely private life, despite being one of the most known women in the world, Queen Elizabeth's history and her characteristics as a woman are explored in this book which highlights her becoming an icon for Women's rights on a global scale.
Becoming by Michelle Obama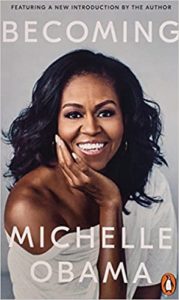 The former FLOTUS's memoir took the world by storm, and continues to do so. In it she explores her childhood, motherhood, family and the pressures of being part of the first Black family in the White House and balancing her public life today.
The Radium Girls by Kate Moore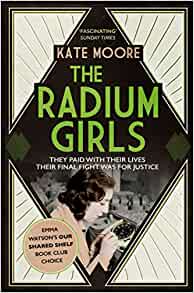 This is the first narrative non-fiction account of the women who worked in the radium factories in the early 20th century. When the girls begin to fall ill from exposure, they rally to fight back against the factories.
The Fire Never Goes Out by Noelle Stevenson
Author Noelle Stevenson opens up about mental health, the creative process, and more in this memoir featuring a blend of essays and comics. Whether it's hearing the wrong name called at her art school graduation ceremony or becoming a National Book Award finalist for her debut graphic novel, Nimona, Noelle captures the little and big moments that make up a real life, with a wit, wisdom, and vulnerability that are all her own.
It's Not About The Burqa by Mariam Khan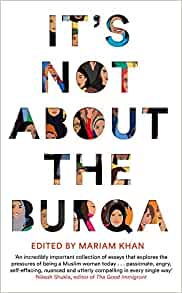 Not impressed by the fact that the world was hearing about Muslim women from people who were neither Muslim or female, Mariam decided enough was enough. What does it mean, exactly, to be a Muslim woman in the West today? According to the media, it's all about the burqa. Here's what it's really about.
Hood Feminism by Mikki Kendall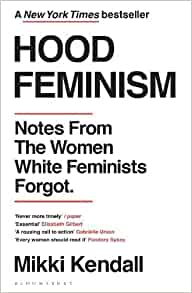 This essay collection explores the ways that the feminist movement often fails the very women most in need of support. Mikki Kendall looks closely at the ways race, sexual orientation, class, and ability intersect with gender.
My Pen Is The Wing of a Bird – a collection of stories from Afghan Women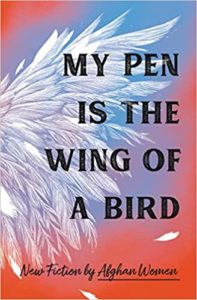 This is the first anthology of short fiction by Afghan women. Eighteen writers tell stories that are both unique and universal – stories of family, work, childhood, friendship, war, gender identity and cultural traditions.
Rise: Extraordinary Women of Colour Who Changed the World by Maliha Abidi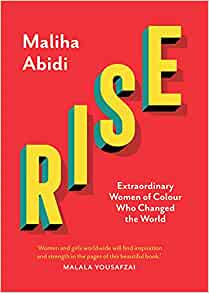 Rise celebrates the inspirational stories of 100 remarkable women of colour. From the entrepreneur with a homemade marmalade business who went on to found Women's World Banking, to the educator who built the first university in the world; and from the athlete who fled civil war on a sinking boat and then swam in the Olympics, to the first Black female astronaut, these trailblazers have risen above challenges to reach dizzying heights. These scientists, entertainers, sportswomen, artists and activists hail from more than forty countries.